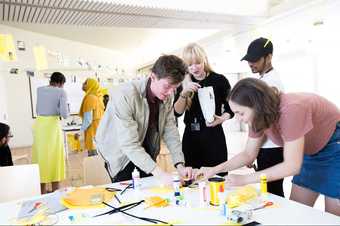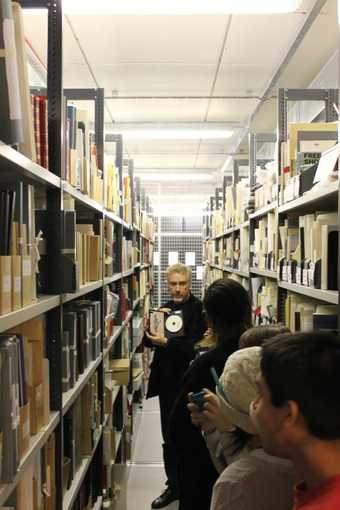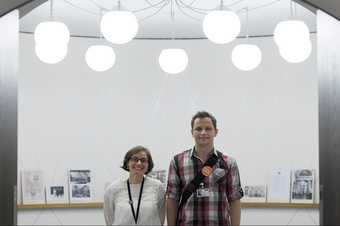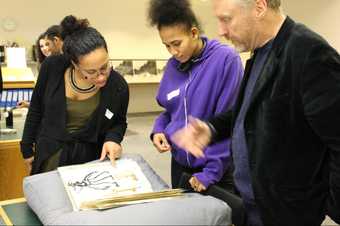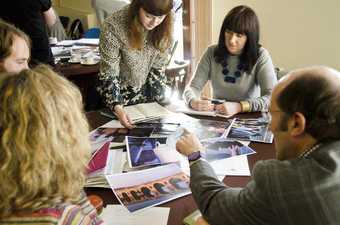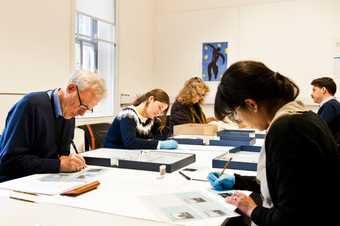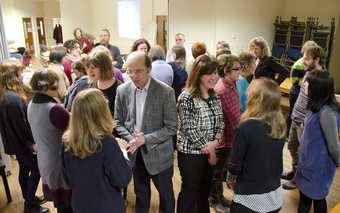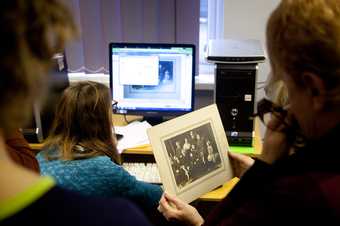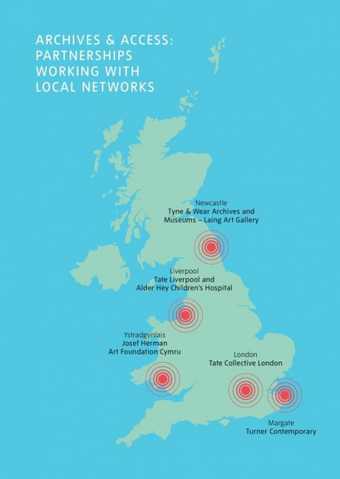 Archives & Access ran from 2013–2017 and was funded by the Heritage Lottery Fund.
The Archives & Access learning outreach and volunteering programmes explored how people across the UK might learn and interact with Tate Archive. They were part of the Archives & Access project which made materials from the archive available online and saw the opening a new Archive Gallery at Tate Britain.
The Learning Outreach Programme
The learning outreach programme was a collaboration between Tate and five partners: the Josef Herman Art Foundation Cymru in Ystradgynlais; Tate Liverpool; the Laing Art Gallery, Tyne & Wear Archives & Museums; Turner Contemporary in Margate; and Young People Programmes at Tate Britain and Tate Modern in London.
The programme investigated different ways of exploring Tate's archives of artists' letters, sketches and diaries, which before the Archives & Access project could only be viewed by visiting the Archive Reading Room in London. Once they were digitised the archives could be accessed anywhere online, and this enabled us to work with our partners across the UK to invite new interpretations of the materials, particularly from people who had no previous experience of using archives.
The partners worked with artists and their own local network of schools, community groups, archive services and heritage sites to develop archive projects tailored to their region and the needs and interests of the people who would be taking part. They were supported by the Archives & Access Learning Outreach team and an external Evaluator. Each partner also hosted a project traineeship.
Working together they developed and ran participatory activities which used the Tate Archive, local archives and web features like Albums and Animating the Archives to support learning with and about art, artists and heritage. Participants took part in creative art and digital media workshops which contributed to the production of artworks, exhibitions and learning resources. During the programme over 300 workshops took place with 5,650 instances of participation.
PROgramme activities
MINING JOSEF HERMAN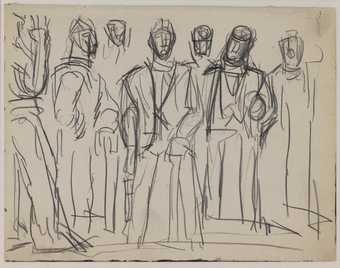 SEPTEMBER 2013–SEPTEMBER 2015
The Josef Herman Art Foundation Cymru worked with schools and community groups to explore the archive of sketches by the Polish émigré artist Josef Herman and the impact that the town and people of Ystradgynlais had on his work.
The Foundation worked with artists on different strands of archive-based activity for a wide range of audiences. This included expanding their annual programme for schools across south Wales to include new archive and digital media activities and working in partnership with the Glynn Vivian Art Gallery on community workshops in Swansea. The Foundation also commissioned an artist's residency to develop a new participatory artwork which resulted in a performance piece working with a youth choir and an established male voice choir. The project included a traineeship that focussed on cataloguing the Foundation's collection and adding to it by gathering oral history recordings.
ALL ABOUT US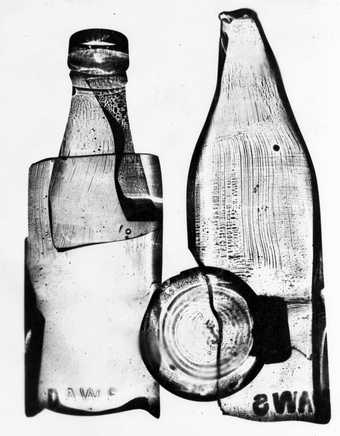 APRIL 2015–DECEMBER 2015
Tate Liverpool and Alder Hey Children's Hospital worked together to engage children, young people, teachers and hospital staff in investigating the Tate Archive and the Liverpool Medical Institution archives.
The project worked with children and young people on wards at Alder Hey, in the hospital's school or using mental health support services off-site. Schools in the hospital's local neighbourhood also took part. Artist Harriet Hall with support from the project trainee produced a range of different activities to suit the needs of participants from one-off, drop-in workshops to weekly sessions over a number of months. The archive activities explored the theme of 'transition' to reflect Alder Hey's move to a new purpose-built facility, after 100 years in its original building. They made links between the hospital, medical objects, experiences of healthcare and artists' work in our archive such as that of Eileen Agar and Nigel Henderson.
The project participants created photographs and drawings which were shown in a final exhibition at Tate Liverpool and contributed to the development of a film and activity cards for use on the hospital wards in the future.
CHANGING LANDSCAPES, CHANGING LIVES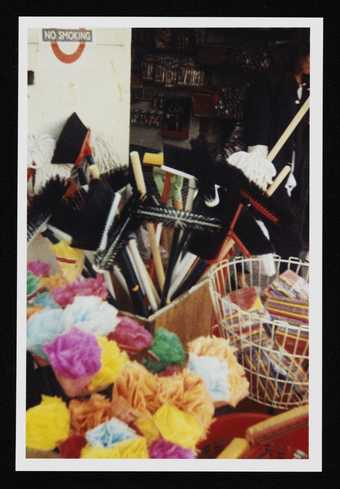 OCTOBER 2015–JUNE 2016
The Laing Art Gallery worked with a wide range of audiences to consider the evolving landscape of the North East through documentary archival forms, particularly photography.
Artist Nicola Maxwell developed photography and digital image manipulation workshops for school students, community youth groups, young people who were in contact with the local Youth Offending Team and older people. These activities were inspired by the Laing Art Gallery collection and artists from Tate Archive including Prunella Clough, Felicia Browne and John Piper.
All of the young people who took part were able to have their learning during the project accredited through Arts Award. Photographs and artworks from the project were showcased in an exhibition at the Laing Art Gallery and Albums on the Tate website. A selection have also been put on show in the gallery as part of a permanent digital display.
ON MARGATE SANDS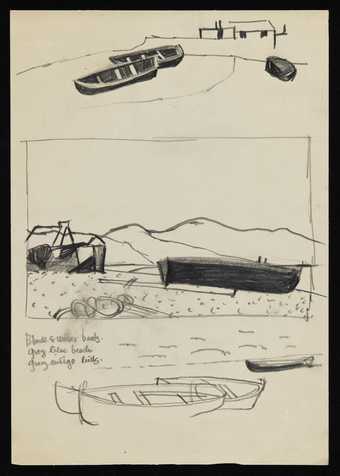 NOVEMBER 2015–JUNE 2016
Turner Contemporary's project reflected on Margate's heritage as a site associated with creativity, recuperation and well-being. This was initially inspired by T.S. Eliot's stay in the town to recover from a period of mental ill health which gave rise to a section of his poem The Waste Land. Discussion of the poem and key words were used as starting points for searching the Tate Archive.
Artists Sara Wicks and Carlos Maria Romero worked with groups from a specialist school; a community garden for people with mental ill health and/or learning disabilities; a community group for adults with sensory impairments and a local foster care association. Each group took part in 10 sessions over a period of a number of months developing ideas and creative work which drew on archive materials by David Jones, Cecil Collins, Aubrey Williams and Scottie Wilson.
The project work was shared through an exhibition at Turner Contemporary, a project blog compiled by the project trainee, a film and Albums on the Tate website.
STORIES UNCOVERED
November 2015–September 2016
Tate's Young People's Programmes in London worked with groups from 198 – Contemporary Arts and Learning, Black Cultural Archives, Octavia Foundation, South London Gallery, Tate Collective London and Whitechapel Gallery, supporting them to collaborate with artists and their peers to shed new light on archives across the city.
All of the groups took part in an introductory project day at Tate Britain and workshops at their own venues with artist Nina Manandhar on archiving contemporary culture. The groups then selected an artist to work with. Together they devised a workshop for other young people to explore their organisation's archive or a local heritage site, alongside artists from the Tate Archive including Kurt Schwitters and Donald Rodney. Workshop activities included interactive performance, poetry and zine making.
Throughout the project a group of young people from across the groups worked together to create a short film about how young people make use of social media as a form of archiving. The project culminated in an exhibition and event at Tate Britain.
The Volunteering Programme
The Archives & Access Volunteer programme worked with over 40 volunteers aged 18-85 and helped provide vital access to the Tate Archive. The programme offered two different roles: Preservation Volunteers and Archive Explorer Volunteers. Preservation volunteers help to preserve and care for the archives by checking and re-packing materials with the Archive team. Archive Explorer Volunteers run free public tours every weekend to introduce the Archive Gallery at Tate Britain to visitors.
The two groups were trained and supported by a Volunteer Coordinator. Since the end of the Archives & Access project the volunteer programme has become part of Tate's core volunteer activity.