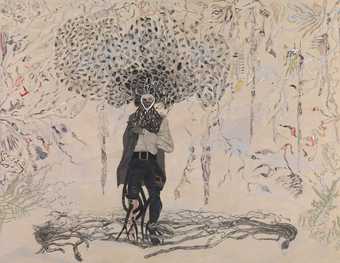 The term afrofuturism has its origins in African-American science fiction. Today it is generally used to refer to literature, music and visual art that explores the African-American experience and in particular the role of slavery in that experience.
Central to the concept of afrofuturism are the science-fiction writers Octavia Butler and Samuel R. Delany and the Jazz musician Sun Ra, who created a mythical persona that merged science fiction with Egyptian mysticism. It is this otherness that is at the heart of afrofuturism.
Those inspired by afrofuturism include the musician George Clinton, the artist Ellen Gallagher and the film director Wanuri Kahiu.