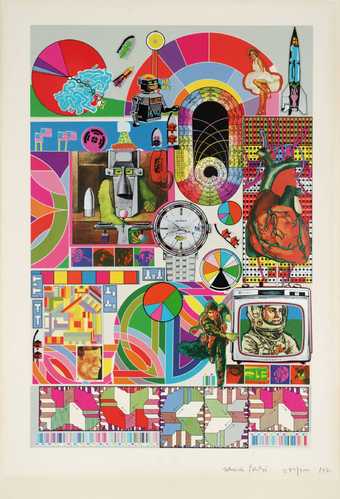 The non-printing areas on the fabric are blocked out by a stencil. This can be created by painting on glue or lacquer, by applying adhesive film or paper, or painting a light-sensitive resist onto the screen which is then developed as a photograph (photo-screenprint). Ink or paint is then forced through the (non-blocked areas of) open fabric with a rubber blade, known as a squeegee, onto the paper.
Screenprinting has been used commercially since the 1920s. It first began to be used by artists in 1930s America and the term 'serigraph' was initially used to denote an artist's print, as opposed to commercial work. It has been widely used by artists as a printmaking technique since the 1950s.
The term 'silkscreen' (silk was originally used for the mesh) is also commonly used to describe the technique, particularly in America.