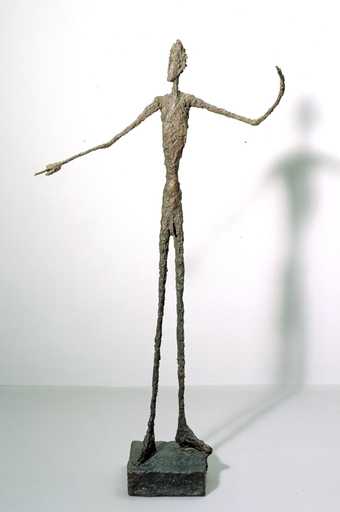 Sculptor, painter, draughtsman and printmaker, Alberto Giacometti is one of the great artists of the twentieth century. We look at eight top things to know about the artist and his varied career.
1. He is an era defining sculptor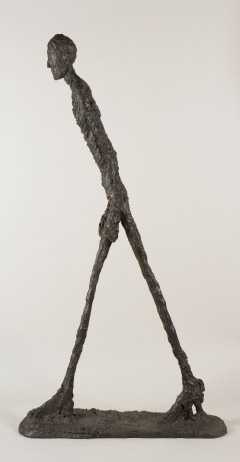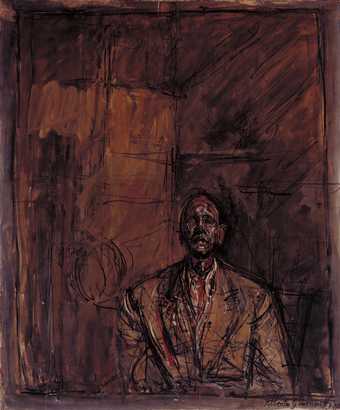 Swiss artist Alberto Giacometti was awarded the grand prize for sculpture at the 1962 Venice Biennale, bringing him worldwide fame. In 2010, Giacometti's life-sized bronze sculpture of a man, L'Homme qui marche I became one of the most expensive sculptures to ever be sold at auction. The same work currently appears on the 100 Swiss Franc banknote. A tribute to the radical artist.
2. He worked with the surrealists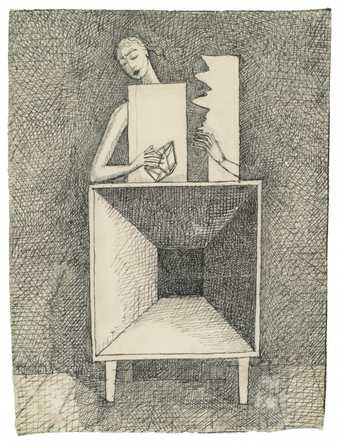 In 1931, Giacometti began to participate in some of André Breton's surrealist group's activities in Paris. Although he was later expelled from the movement due to his 'realistic' works of models, Giacometti's interest in surrealist forms and themes such as sexuality and trauma continued. Sculptures from the early 1930s which resemble toys or games invite the viewer to interact with the sculptures – a radical idea for the time.
3. He came from a creative family
Born in 1901, Giacometti expressed an enthusiasm for art from an early age, creating his first oil painting aged just twelve. His father, Giovanni Giacometti was a successful post-Impressionist painter, his godfather Cuno Amiet was a Fauvist, while his brother Bruno went on to become an architect. His brother Diego was a designer and artist and Giacometti's most important model as well as his assistant.
Giovanni shared his passion for art and wood etchings with his son. Throughout his artistic career, Alberto experimented with a variety of printing techniques, including etching, engraving, aquatint and lithography.
4. He is best known for his human figures

Although he also worked with painting and drawing and designed decorative objects, Giacometti is most famous for his sculptures, particularly his figures.
Following the Second World War, Giacometti returned to Paris from Geneva. He began to focus on elongated single figures, often walking or standing, as well as figural groupings in different spatial situations. Giacometti's unique vision whittled his subjects down to heavily worked but stick-thin figures.
Following an essay titled The Search for the Absolute written by Giacometti's friend, philosopher Jean-Paul Sartre, for an exhibition at the Pierre Matisse Gallery in New York in 1948, Giacometti's expressive figures became associated with existentialist ideas and a sense of post-war trauma. As one critic commented
reduced, as they are, to their very core, these figures evoke lone trees in winter that have lost their foliage
The image of a walking man preoccupied Giacometti for the rest of his career.
5. His work includes his friends and family
Giacometti preferred to use models who he knew personally, including his brother Diego, the artist Isabel Rawsthorne, his wife Annette, and his lover Caroline. Rejecting classical ideas of perspective, he also often recorded his models from memory. Alberto once said,
Diego has posed ten thousand times for me. When he poses I don't recognise him. […] When my wife poses for me, after three days she doesn't look like herself. I simply don't recognise her
6. He worked from the same studio for most of his career
Giacometti moved into his studio in Paris as a young artist. Located at 46 rue Hippolyte, the small, cluttered space was far from Parisian glamour. The artist stated
I planned on moving on as soon as I could because it was too small – just a hole
Despite this, Giacometti continued to work from the same space for the rest of his career and hosted many cultural figures there, including philosopher Jean-Paul Sartre, novelist Samuel Beckett, artist Henri Matisse and actress Marlene Dietrich.
7. Much of his work focuses on the human head
The human head was an important motif in the artist's work throughout his life. Fascinated by the idea that one's life lies within our eyes, he concentrated on the sitter's gaze. As the artist states
I cannot simultaneously see the eyes, the hands, and the feet of a person standing two or three yards in front of me, but the only part that I do look at entails a sensation of the existence of everything
Alberto's experimentations were determined by the distance from which he looked at his subject.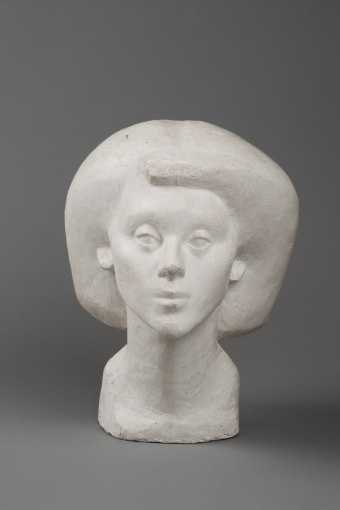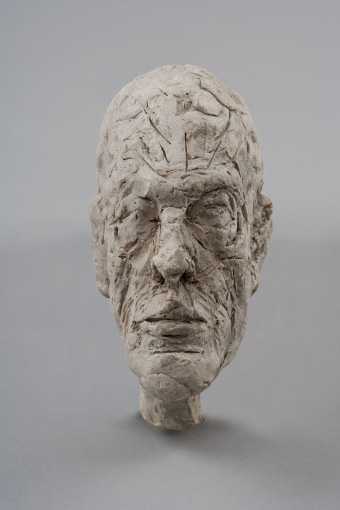 8. He designed decorative objects
During the 1930s, Giacometti produced decorative objects as a means of earning a living: lamps, vases, jewellery and wall reliefs. He collaborated with well-known interior designer Jean Michel Frank and was supported by his brother Diego, who was to become a designer of his own furniture pieces and sculptures later.
Giacometti's decorative pieces were popular and featured in Vogue and Harper's Bazaar. The sculptor occupied a privileged position among Frank's collaborators and designed some hundred objects. He did not think of the decorative arts as minor and on several occasions his decorative works influenced his practice as a sculptor, and vice versa. He said,
objects interest me hardly any less than sculpture, and there is a point at which the two touch