Who is Mark Leckey?
Mark Leckey is one of the most influential artists working today.
Since the late 1990s, his work has looked at the relationship between popular culture and technology as well as exploring the subjects of youth, class and nostalgia. He won the 2008 Turner Prize. He works with sculpture, film, sound and performance⁠ – and sometimes all four at once.
Early influences and inspiration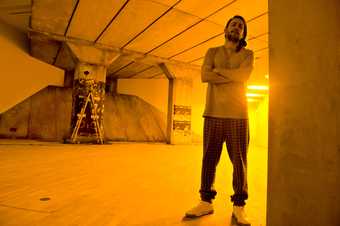 Mark Leckey was born in Birkenhead in 1964.
Growing up in a working-class family on the outskirts of Liverpool, Leckey was no stranger to being an outsider.
As a teenager, he found a place with the 'casuals', a youth subculture that mixed football hooliganism and designer fashion.
He graduated from Newcastle Polytechnic in 1990 and moved to London in 1997.
Mash-up, montage and memory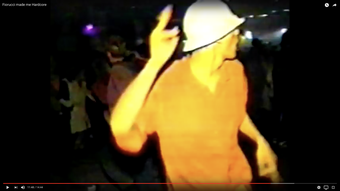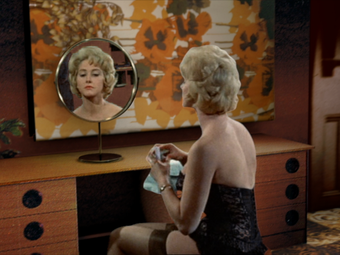 Leckey's work explores the intersection of several cultures: youth, rave, pop, and the history of Britain. His practice is similarly eclectic, bringing together sculpture, film, sound, and performance.
Leckey's breakthrough film montage Fiorucci Made Me Hardcore follows Britain's underground club scene from the 1970s to the 1990s. Using a compilation of found footage, Fiorucci came about long before the mash-up culture of YouTube and is a super-cut of shared and personal memory.
Dream English Kid, 1964–1999 AD is another video collage. It draws on archival material from television shows, advertisements and music. In doing so, it creates a record of all the major events in the artist's life from the 1970s through the 1990s, bridging personal and cultural history.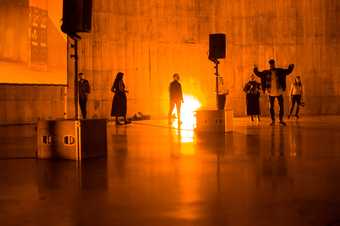 Magic and nostalgia
The bridge is a recurring motif appearing throughout Leckey's work. It's a reference to one bridge in particular, found on the M53 near where the artist grew up.
In O'Magic, Power of Bleakness, a life-size replica of this bridge transforms the Tate Britain galleries into a hazy, spectral space. It becomes the setting for an audio play, a story of a group of teenagers, changelings and 'fairy raids'. Inspired by folklore and Leckey's own experiences of youth, it becomes an immersive look through history, magic, and the artist's life.
Past and present, analogue and digital, personal and historical. Mark Leckey's work tells stories that span all of these aspects.