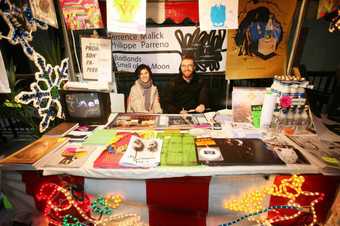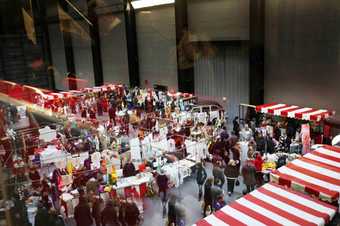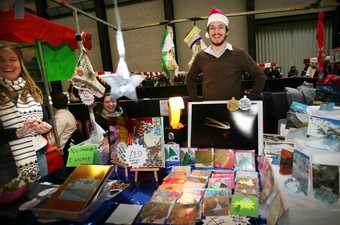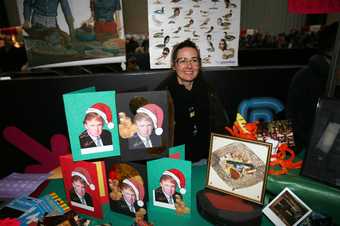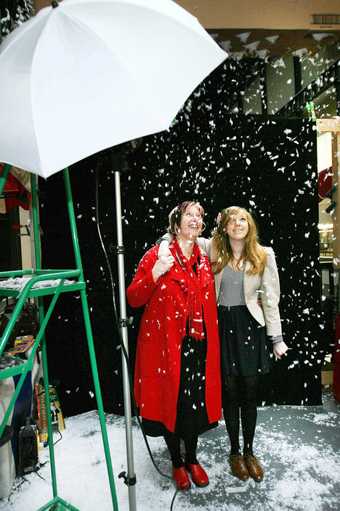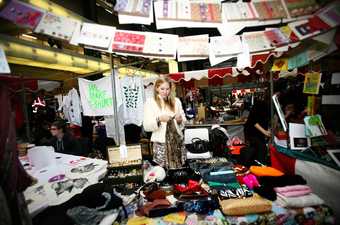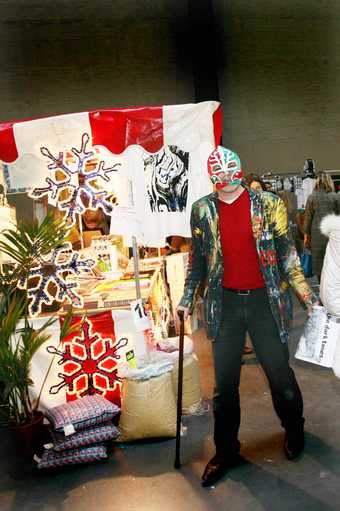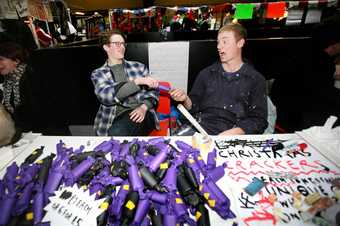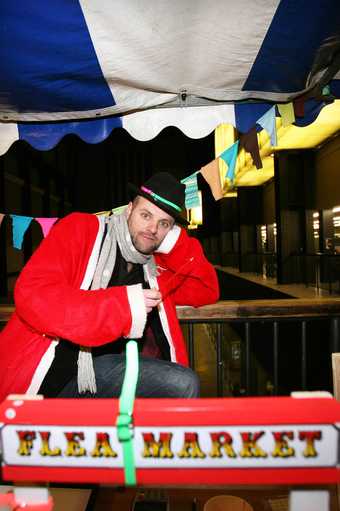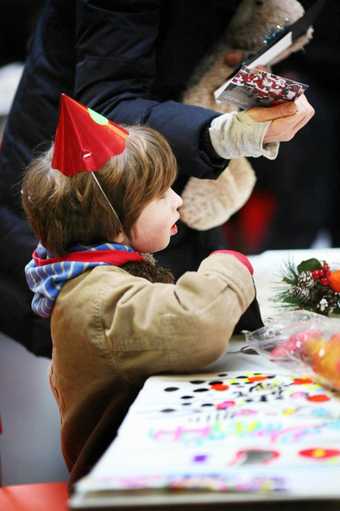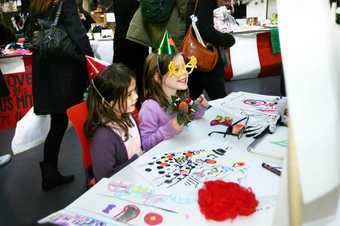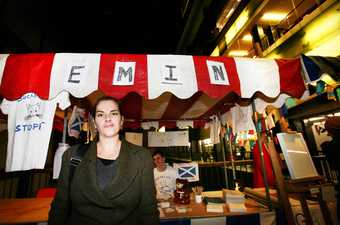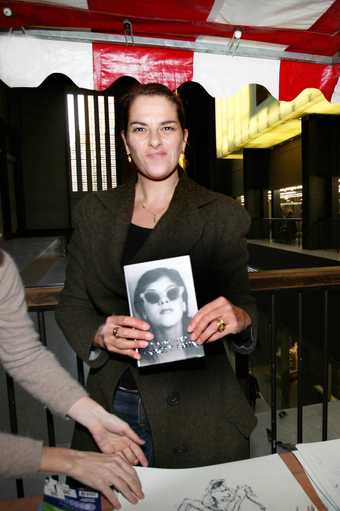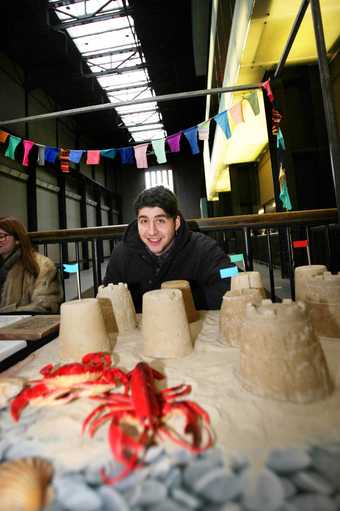 Presented in conjunction with the exhibition Pop Life: Art in a Material World, Rob Pruitt's Flea Market was held in Tate Modern's Turbine Hall on 12–13 December 2009. Made up of over forty stalls, with vendors selling both art and non-art items, the market drew on many of the themes touched upon within the Pop Life exhibition, which explored the ways artists since the 1980s had cultivated their public persona as a product, building up artistic brands by melding creative and commercial ventures. By placing an arena of financial transaction at the very centre of the art institution, Pruitt's Flea Market echoed Andy Warhol's provocative statement, 'good business makes the best art', from which the Pop Life exhibition took its inspiration.
Flea Market was originally shown at the art gallery Gavin Brown's Enterprise in New York in 1999, for which Pruitt brought together a selection of artists based in the city to show and sell items. Speaking about this early iteration of the project Pruitt explained, 'people could treat it just simply as a flea market, or they could sell their real artwork, or they could sell multiples of their artwork, and it was just so much fun for everyone.'1 Flea Market has since been presented numerous times, including at Frieze Art Fair in 2007, Musée de la Monnaie Paris in 2012, A Plus A Gallery Venice in 2015 and The Brant Foundation USA in 2015.
Continuing the project's open and lighthearted approach, Flea Market at Tate Modern had a festive makeover, with red and white striped stalls and fake snow dispersed through the space. Both established artists and members of the public were invited to come and sell goods, having either been approached by Pruitt himself or having applied directly to Tate in response to an open call. Items on sale ranged from handmade Christmas crackers and cards, to artist prints and editions, to clothing, jewellery, ornaments, garlands, photographs, vinyl records and more. Each of the stalls was dressed and decorated by the stall-holders themselves, some of the more well-known of whom included the artists Tracey Emin, who was selling limited edition prints, signed cards, T-shirts and raffle tickets, and Gavin Turk, who had a selection of his pencil drawings of fleas for sale. During the two day event visitors to Tate Modern were invited to wander through the seasonal bazaar, where they could shop or have their photo taken in front of a snowy backdrop, dress up, design and paint their own Christmas cards and talk to the stall holders about their work or goods for sale, most of which ranged from £1 to £100 in price.
Although the event was organised by Rob Pruitt and facilitated by Tate Modern, all financial transactions were conducted at the discretion of the stall holders and the buyers. The constant stream of bartering, advertising and selling that took place over the two days formed the performance element of the work. In addition to opening up the usually hidden financial workings of the art world, Flea Market also brought questions of artistic ownership and authenticity to the fore. While the work was the conceptual project of Pruitt, the stall holders, other participants and Tate itself were co-creators or collaborators in the project. Flea Market, as well as being a playful public event, also made visible a multitude of complex and slippery art world relations and negotiations that typically go unseen in public exhibition spaces.

Clare Gormley
June 2016