The Cartography research project took place from Nov 2016 to Nov 2017. The project involved working with research partners Horizon at Nottingham University, University of Exeter and the Digital Learning team at Tate. The project was initiated by Emily Pringle and led by Rebecca Sinker, Digital Learning Convenor and Gabriella Giannachi, Professor in Performance and New Media at Exeter University. The aim was to map socially engaged participatory art practices in art museums and galleries through an online platform.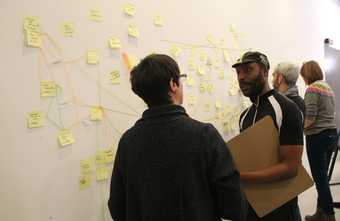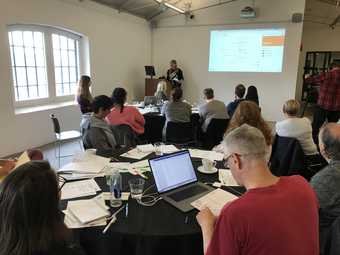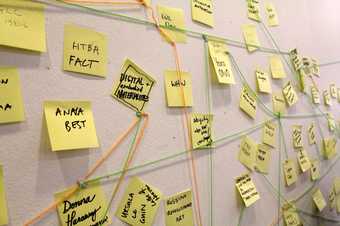 The online cartography sought to visualise an evolving networked structure, bringing to light major players, under the radar movements, and transitory projects to visualise their labour, aesthetics and impacts over the years. The objective was to create a contextual map or 'family tree' for Tate Exchange, placing the evolution of the programme in a broader relational constellation that acknowledges previous initiatives, artists and movements that have informed its development. This research included three events at Tate Britain, Tate Liverpool and Tate Exchange at Tate Modern.
Conference Paper
Presented at the Digital Cultural Heritage International Conference 2017 in Berlin by Professor Gabriella Giannachi.