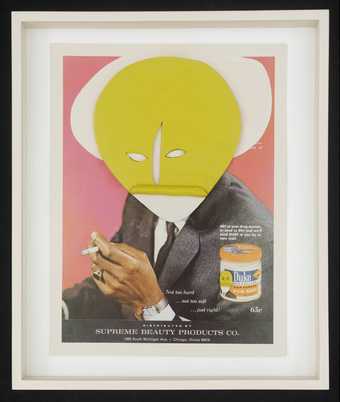 Ellen and the Lord know what compels us and what haunts us. When we are moved and have discovered or learned to funnel the mucous of situations that happen throughout our generational lives, we have the capacity to be victorious, slaying wrong perceptions and ill-fitted social anxiety. While the blues and greens of an acrylic work matter, they have a way of mattering – and that way is a decision that one makes to make, not only for the pleasure of making, but in that great way. It is the constant work of making meaning that helps us to sleep at night.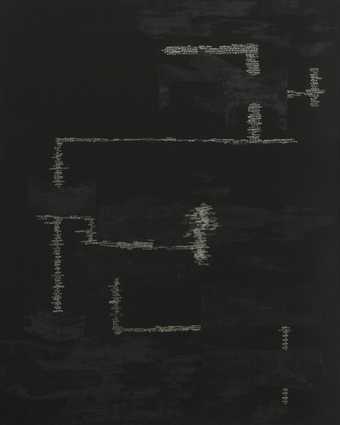 With Ellen, I am always finding new ways of seeing myself and seeing the generational matter become meaning, material and complex conversation. I often feel as if she is the author of languages and indexes of meaning, and not paintings. Untitled 1998 are the works that need nothing but to be felt. It is epic in being willing to expose not only a myriad contemporary fables, but also the physicality of urban/rural digestive and disjunctive harmonies. Moments of encounter on the canvas that reconcile with a ripe sense how materials come to us and from where things are born. Gallagher has been a light and anchor, rooting colour, the index and the ether through the clearest and most acute of lenses.
Naming things is different these days. The brick/fish/Afro/tree/poem is never just the thing. It is always the accumulated and compounded, conflated and remixed version of itself. As the winds of creative engagement shift and the need for great meaning makers is ever charged, how good to know that we have Ellen – toying with us by asking the hardest questions of each form she encounters until we escape and are elevated to recitation, prayer, object evocation and the painting, which occurs when one needs courage to define space and strength to defend it.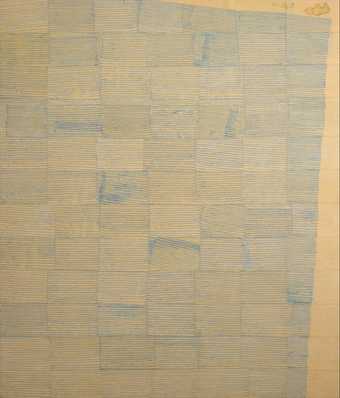 Ellen and I share catalogues and indexes, it's true. We are explorers together in the expository pursuit of redeeming the codes that were sleeping and stories so ripe for today. Ellen has been a light and critical respondent. Like others, I live inside her work, Bling Bling 2001, Paper Cup 1996 and Bubbel 2001. I am in debt to more recent works, including eXelento 2004 and Double Natural 2002, and I find myself studying the Watery Ecstatic 2001–7 series, all while laughing the laugh of old friends asking: where does that Afro come from, where is the water, and how come black looks so black on these works? It is here that I begin, examining surfaces, trying to get to Ellen's deepest secret. I've asked Isaac Hayes and the Egyptians – how'd y'all get like that, all present and in front of the world? I'll ask Ellen when I see her if there is room for a co-conspirator who fishes in the morning, salts fish in the afternoon and takes coloured breaks to keep the juices flowing and the diabetes at bay. Gallagher's work offers us all time to fill in the blanks that are left and makes us urgently long for the fullest understanding of the deep blue sea, the great grey city and golden yellow heavens.
It is because we are moved that we develop a codex of understanding and, through being moved, works of art that live even as paint colours fade to white.