L.A. Rebellion: Creating a New Black Cinema is a very important survey of African and African-American filmmakers who emerged from UCLA in the 1970s. Here, George Clark, who brings the season to Tate Modern in April, introduces the key players.
The UCLA School of Theater, Film and Television became internationally recognised for supporting ground-breaking work by such influential filmmakers as Charles Burnett (Killer of Sheep 1977), Haile Gerima (Bush Mama 1975–9), Larry Clark (Passing Through 1977) and Julie Dash (Daughters of the Dust 1991). But the full extent of activity in Los Angeles at the time is only now being fully understood. Extensive research has revealed more than 50 figures, grouped under the name LA Rebellion, who pioneered countercultural and community-based approaches to filmmaking from the 1960s to the 1990s.
As cultural critic Clyde Taylor predicted in 1986:
By the turn of the next century, film historians will recognise that a decisive turning point in the development of Black cinema took place at UCLA… By then, persuasive definitions of Black Cinema will revolve around images encoded not by Hollywood, but within the self-understanding of the African-American population.
Following the 1965 Watts Riots in Los Angeles, UCLA developed the ethnocommunications initiative to support the entry of students from minority communities into the film school. Jan-Christopher Horak, Director of the UCLA Film and Television Archive, has acknowledged that the name LA Rebellion doesn't tell the whole story of this remarkable period. Yet he has argued that the 'Chicano and Asian filmmakers at UCLA, who worked together with the L.A. Rebellion filmmakers, shared with them Third World liberation politics and the desire to create a new aesthetics of colour'.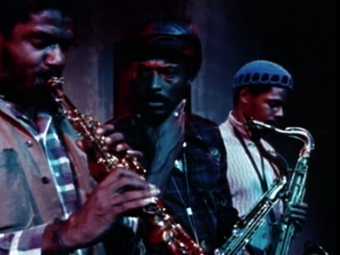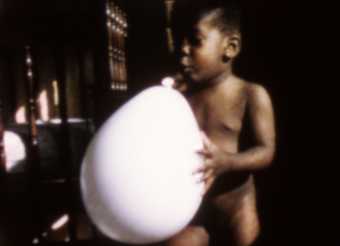 The combination of the influential film department, anti-Vietnam and black consciousness movements (Angela Davis lectured at UCLA between 1969 and 1970) and solidarity with Third Cinema groups resulted in a unique context for the production of radical work under the nose of Hollywood – from Burnett's celebrated 'neo-realism' to the militant cinema of Gerima and Dash's subtle reworking of Hollywood cinema in relation to the black experience.
Filmmakers such as Larry Clark and Ben Caldwell (who created the experimental film Medea in 1972) came from a background in community organisations such as the Performing Arts Society of Los Angeles (PASLA) or Caldwell's KAOS Network that provided training and workshops and found many of the performers for the films. As Billy Woodberry, director of Bless Their Little Hearts 1984, succinctly put it: 'The thing was to bring the school to the community and bring the community to the school.' To update Taylor's statement, the achievements of these filmmakers mark not only a turning point in black cinema, but in cinema in general.