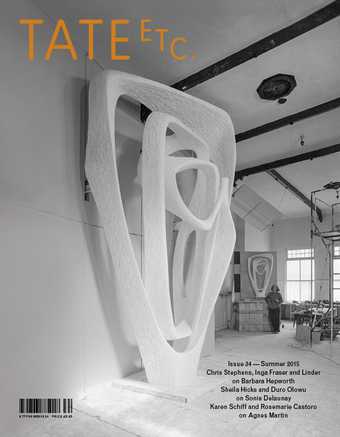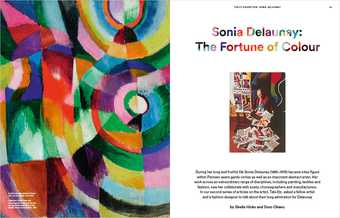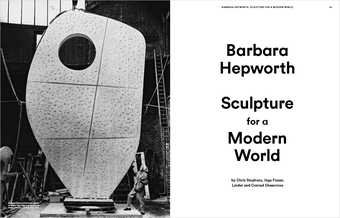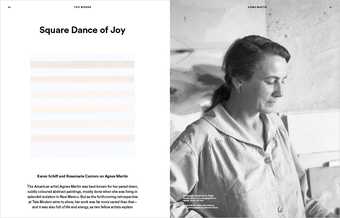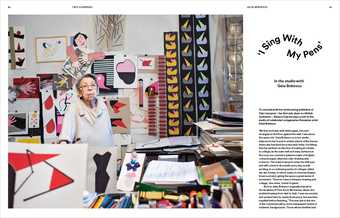 Editor's note
'As long as I live I will have control over my being. My illustrious lordship, I'll show you what a woman can do.' So wrote the great Baroque 17th-century painter Artemisia Gentileschi when questioned by her male peers about her abilities, and uttered in an age when women artists were few in number. Times have thankfully changed, but some would rightly argue that both educational and arts organisations have a way to go in creating the best critical paths for more balanced representations.
Reflecting Tate's current programme, the work of women artists dominate these pages, both as subjects and also artists' voices in celebration, admiration or gratitude for the inspiration of fellow practitioners past and present. The American artist Sheila Hicks met Sonia Delaunay (1885–1979) in Paris in the late 1960s. By then, Delaunay was a respected figure despite her career having been somewhat overshadowed by her husband Robert. Until now. Hicks remembers being impressed by Delaunay's enduring ability to work across many disciplines and her 'workaholic attitude and willingness to try out things'.
It is an aesthetic that links many of the women artists who feature in this issue, including Barbara Hepworth (1903–1975), whose forthcoming Tate Britain exhibition celebrates not only her long life of radical experimentation (both in the creation of her artworks and also the way they were to be experienced by the viewer), but also how important an international figure she became, with exhibitions across the globe from a relatively young age. Like Hepworth, the American artist Agnes Martin (1912–2004) had a singular, determined mind that ignored the fashions displayed by some of her contemporaries. Her abstract meditative canvases shamelessly embraced the notion of beauty when others explored more conceptual tactics. 'All art work is about beauty,' she once wrote. 'All positive work represents it and celebrates it. All negative art protests the lack of beauty in our lives.'
The octogenarian artist Geta Bratescu, who will have her first public UK exhibition at Tate Liverpool, certainly shares Martin's drive, as she reveals in our visit to her studio. This is exemplified in her extraordinarily varied output that encompasses performance, photo-collage, drawing, textiles and book illustrations, all created within the turbulent political context of her native Romania.
As well as displays by Rivane Neuenschwander (Tate St Ives) and Tracey Emin (Tate Britain), you can also explore how digital technology has changed the way images are made – in Tate Modern's display Painting after Technology, which includes work by Amy Sillman and Albert Oehlen, and Tate Britain's display The Weight of Data that features work by emerging artists Eloise Hawser, Katrina Palmer, Charlotte Prodger and Yuri Pattison.