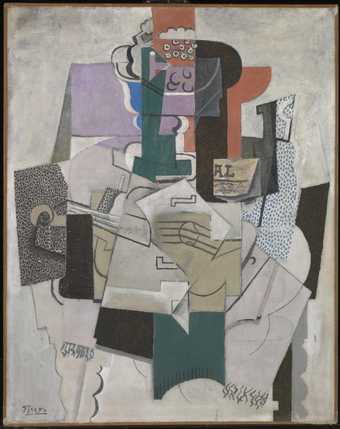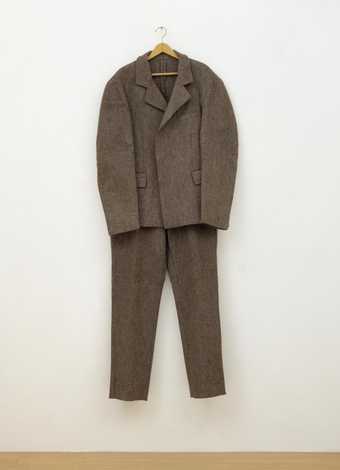 Collection displays can be overlooked in a museum and gallery culture which often revolves around temporary solo or thematic exhibitions. The latter certainly garner the most publicity, but only scratch the surface of the artworks and archival objects within the Tate collection, often unexhibited for long periods as they await their moments of illumination.
Constellations, in its second large-scale iteration at Tate Liverpool, opens up a different kind of process (and pace, as each show runs for approximately two years) for the display of Tate's collection. Trigger artworks, or the alpha star in a given constellation, begin micro-journeys for visitors through works and artists' practices. Keywords or conceptual links lead them from photography to performance, painting to sculpture, video to drawing. The trigger of Picasso's still-life Bowl of Fruit, Violin and Bottle 1914, for example, connects us with the psychedelic abstraction found in Jonas Mekas's film Diaries, Notes & Sketches a.k.a. Walden 1964-9, or to the late 1990s photography of Wolfgang Tillmans. Barbara Hepworth's bronze abstraction Single Form (Eikon) 1937-8, cast in 1963, takes us to more obvious candidates such as Henry Moore or Naum Gabo, but also to works such as Claude Cahun's photograph I Extend My Arms 1931 or 1932, in which a pair of arms emerge and reach out from a stone sculpture or monolith, seemingly clamouring for attention or an embrace. The textured rock begins to perform, a stone and human hybrid. The constellations prod suggestively at the connections we can make between artworks, sometimes logical, sometimes arbitrary. This is very much a 'choose your own adventure'. Cahun's image could lead us to Rebecca Horn's beautiful and unsettling photograph Scratching Both Walls At Once 1974-5, recording a performance in which the artist fabricated a pair of grossly elongated gloves to be able to reach, and scratch, both walls at once from the centre of a room. The Nosferatu-like fingers lie in a vitrine nearby. Ideas of costume and performance in both Cahun and Horn's work draw us to Joseph Beuys and his Felt Suit 1970, looking flattened and slightly steamrollered, and to ideas of roleplaying and uniforms which we see in Robert Longo's Untitled (Joe) 1981 – a large-scale drawing of a man wearing a black suit against a white background – or in Cindy Sherman's chameleon-like photography.
The individual displays encourage a crisscross of the galleries, rather than the sometimes prescribed one-directional route. The sense of the totemic in the work of Sheila Hicks, with her textile practices recovered from ancient South American communities, leads me to Marisa Merz's steel and nylon assemblages. But the unsettling abstraction in both these works draws me to the ominous and expectant piano soundtrack of Glenn Ligon's The Death of Tom 2008, a re-creation of the final scene of the 1903 film Uncle Tom's Cabin. Fuzzy X-ray-like spines, buildings and structures appearing from the 16mm abstract distortion suggest further narratives, links and moods. Tate's clusters don't tell a single story, but act as a lending library of ideas and starting points to idiosyncratic browsing and meandering. This is the energy and the strength of the collection: walks and journeys that can be made with and without a guide, new narratives formed and followed.