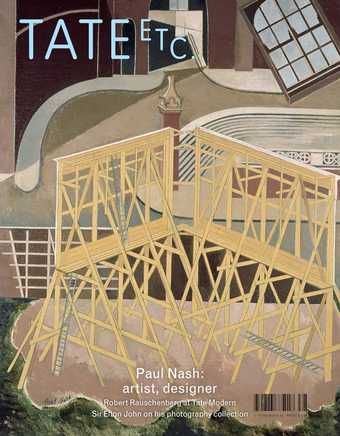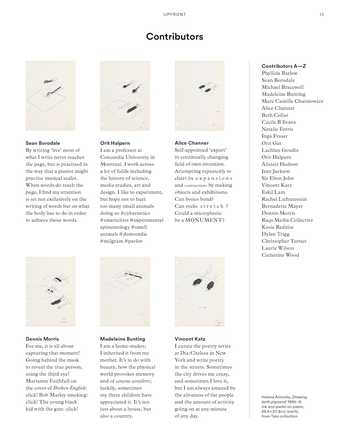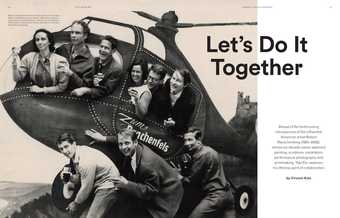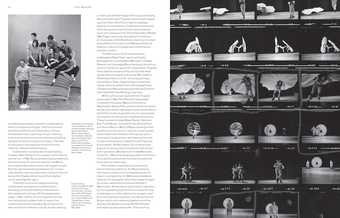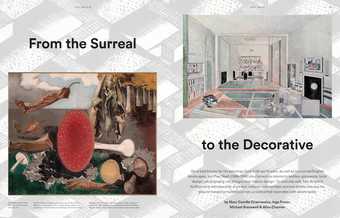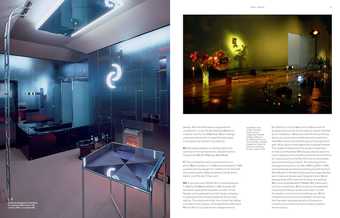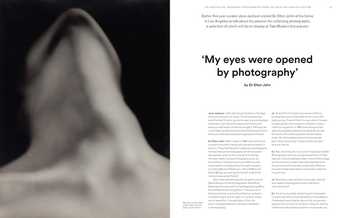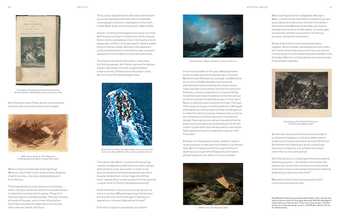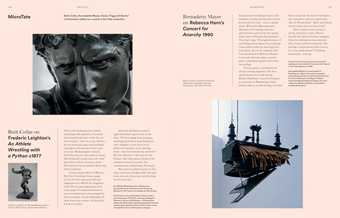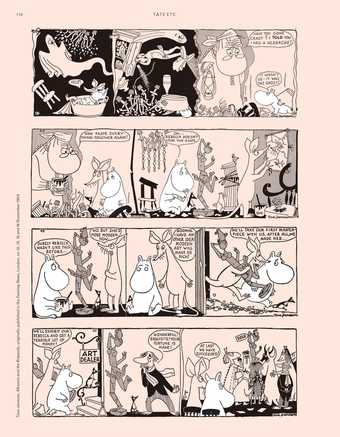 Editor's note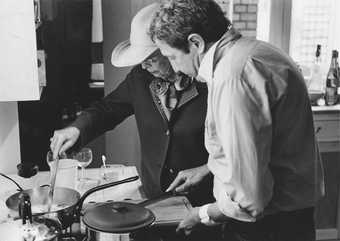 Dear Henry,
I think you might have become friends with Robert Rauschenberg. Like you, he had an extraordinary eye for innovation and technological advance, and spent many decades breaking new ground with the help of other great minds. Some momentous ideas, as you know, can start with the most humble of things (I believe that you bought the patent for producing the sugar cube back in 1875). For Rauschenberg, being in the kitchen with friends was one of the many environments in which his imagination flourished. Here he is with Teeny Duchamp (second wife of Marcel), who stirs a pan with great focus while sous-chef Bob is poised with a knife and chopping board ready to add the next ingredients. He was, by many accounts, a superb cook; apparently his spicy pumpkin soup was fantastic.
From cooking to large-scale art projects, Rauschenberg's long career was shaped by his in-built desire to collaborate with others. Today, many of the people he worked with are in the who's who of the 20th-century avant-garde: John Cage, Merce Cunningham and Yvonne Rainer. His experiments with technology led to more ambitious collaborative projects, ranging from the complex work with Bell Laboratories to the foundation of Experiments in Art and Technology, an organisation established to deepen relations between engineers and artists. Energetic and generous, he remained as much an innovator as an enabler.
If they had ever met, Rauschenberg would have liked Paul Nash too. Nash was an artist who also spent his life sharing ideas and working across a multitude of media and materials. Rauschenberg would have undoubtedly been impressed by his keenness to work with textile producers, product designers, interior designers, book publishers and commercial companies. Contrary to perceptions, Nash was not a solitary bird.
This spirit of collaboration and exchanges runs through this issue of Tate Etc. Reflecting on the memory of his father Wifredo Lam, his son Eskil describes the Italian coastal town of Albissola as a 'hub of excitement, activity and artistic exchange', where Lam would share ideas with Enrico Baj, Lucio Fontana, Asger Jorn and others. It would also be where he would try his hand at ceramics, printmaking… and Italian cooking. And a number of years earlier, the great French sculptor Germaine Richier had called on her friends, the artists Maria Helena Vieira da Silva and Hans Hartung, to provide painted backdrops for her work. Their approach was all the same – let's do it together and see what emerges. A recipe for a sucessful dish, don't you think, Henry?
Yours,
Simon Grant, editor
Contents
Upfront
Opinion: Alistair Hudson says it's time to rethink traditional orthodoxies in favour of art for social change
Book: Laurie Wilson introduces Louise Nevelson
In Focus: Photographer Dennis Morris reveals the story behind one of his images
Collaboration: Orit Gat on the strength of working together
Artist's Project: A teaser from Cécile B. Evans, ahead of her forthcoming exhibition at Tate Liverpool
My Teacher: Sculptor Phyllida Barlow remembers her influential teacher George Fullard
Features
Robert Rauschenberg: Poet Vincent Katz reflects on the influential American artist's lifelong spirit of collaboration
Edward Krasiński: Kasia Redzisz takes a look at the Polish artist's 1964 work Spear
Etc. Essay: Curator Catherine Wood examines the ever-shifting work of artists exploring the possibilities of performance today
Etc. Essay: Orit Halpern details an early experiment in machine learning (or artificial intelligence) involving some ill-fated Mongolian desert gerbils
Paul Nash: Curator Inga Fraser, cultural commentator Michael Bracewell and artists Marc Camille Chaimowicz and Alice Channer discuss Nash's ground-breaking multidisciplinary practice that still resonates with artists today
Lives of the Artists: Germaine Richier created bold, bodily sculpture that influenced a generation of young British sculptors, as Natalie Ferris reveals
Sir Elton John discusses his passion for photography and the works from his collection that make up The Radical Eye exhibition at Tate Modern
Wifredo Lam: Eskil Lam recounts his childhood memories of visiting his father in the Italian coastal town of Albissola Marina, where exchanges with fellow artists led to great experimentation in his work
Artists' Voices: Raqs Media Collective take us on a voyage through a sea of images from the Tate collection (and beyond) encountered while surfing the web
Back Section
Private View: Madeleine Bunting marvels at the Hebridean skies that inspired J.M.W. Turner
Design: Christopher Turner in bed with Donald Judd
Early Abstractions: Lachlan Goudie on Arthur Meville's abstract watercolours
MicroTate: artist Beth Collar, poet Bernadette Mayer, philosopher Dylan Trigg and writer Rachel Lichtenstein reflect on works in the Tate collection
Cartoon: Moomin and the Brigands
Behind the Curtain: poet Sean Borodale unearths a poster by Joseph Beuys in the Tate archive that resonates with current event