Editor's Note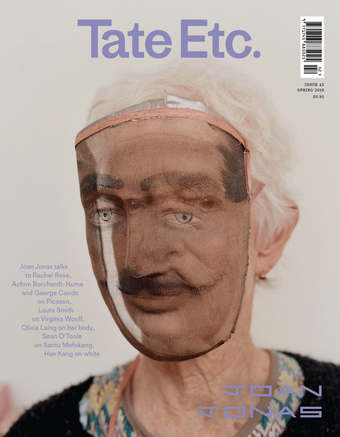 'I am influenced by everybody ... every time I put my hands in my pockets I find someone else's fingers there.' This evocative quotation, attributed to Édouard Manet, was made popular by fellow artist Willem de Kooning when, in a conversation in 1972, he talked about how readily he absorbed the ideas of others.
The curious mind can but thrive when borrowing from the past or sharing passionately held beliefs with those in the present. Like de Kooning, Picasso was energised by many in his large circle, including writers, composers and artists.
The EY Exhibition: Picasso 1932 – Love, Fame, Tragedy at Tate Modern will show how it was those closest to him – his wife Olga and his mistress Marie-Thérèse Walter in particular – who would fire his imagination, compelling him to create artworks of astonishing originality.
Picasso remains a towering figure in the history of art, almost out of reach to those who came after. Yet, as George Condo writes, while Picasso's reconfiguration of past masters (from Caravaggio to David) is akin to his own methods, Picasso's greatest influence on him has been not what the artist produced, but his way of thinking – the 'freedom of his approach to imagery'.
Born just one year after Picasso, Virginia Woolf was similarly nurtured by her relationships with like-minded friends and associates. Yet, while Picasso devoured the ideas of others, Woolf enjoyed a more symbiotic exchange with her contemporaries such as Dora Carrington, Ethel Sands, Vita Sackville-West and others. Such reciprocity would have been on her mind when she wrote: 'Masterpieces are not single and solitary births; they are the outcome of many years of thinking in common, of thinking by the body of the people, so that the experience of the mass is behind the single voice.'
No doubt the pioneering American video and performance artist Joan Jonas would agree. Her own vast range of influences – including Greek and Minoan art, Noh theatre, composers La Monte Young and Steve Reich, and early filmmakers George Franju and Sergei Eisenstein – have come together to shape her richly engaging visual narratives. She too has created an impressive body of work that, in turn, continues to inspire a new generation of artists working today.