Earlier this summer, the photographer Ruth Ginika Ossai invited 16 members of London's diasporic African community to Tate Modern to have their photographs taken. Each shot was carefully staged by Ruth, with backdrops and props selected to reflect the stories of the sitter. The project was a continuation of a rich and varied tradition of African studio photography, as well as a way to represent the distinct identity and history of each person. As one sitter, Olubunmi Enifeni, observed, 'Our children often no longer speak our language or eat our food.' Her portrait was an opportunity to 'keep this culture alive'.
Ruth is one of 36 artists included in A World in Common, an expansive exhibition of contemporary African photography at Tate Modern. Olubunmi is one of the sitters, along with Oluwaseun Ademefun and Rasheedat Olarinoye, who appears on our three special covers made to celebrate the show.
Throughout this issue, artists come together to discuss how their life experiences have shaped their art. Tate Etc.'s own Figgy Guyver facilitated three conversations with nine artists included in Women in Revolt!, an exhibition at Tate Britain that will spotlight the disruptive work of more than 100 women artists who changed the face of British culture.
These women also kicked open doors for future generations of artists, among them Sarah Lucas, who sits down for a rare and exclusive interview with curator Dominique Heyse-Moore as she prepares for her career-spanning show at Tate Britain, while writer Philippa Snow offers a fresh take on the melding of sex, humour and violence in Sarah's art. After all, as Philippa writes: 'What is more delicious than a boundary being gleefully transgressed?'
'Lots of sleepless nights, lots of drinking, lots of smoking, lots of intensity', is how Musa Mayer characterises a prolific period in the life of her father, the painter Philip Guston, in a candid conversation about the things that occupied his mind and found form in his art. Elsewhere, we visit sculptor El Anatsui in Ghana for a sneak peek at his studio ahead of his Hyundai Commission for Tate Modern's Turbine Hall.
Finally, to mark the end of the summer, we return to school with a series of articles that put you back in the classroom.
Welcome back!
Tate Etc.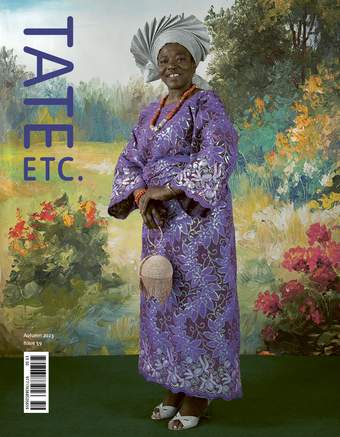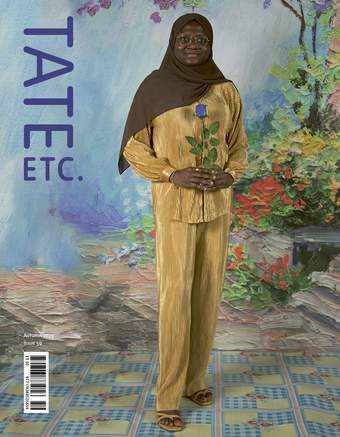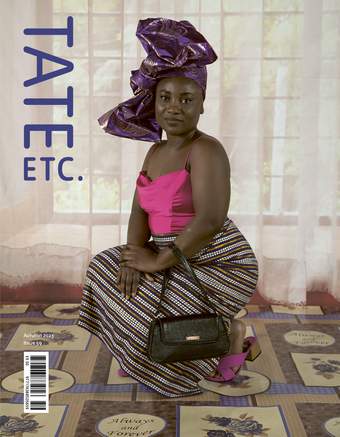 Contents