Explore the spaces around Tate Modern and Bankside through a series of public artworks.
Tate Collective Producers have invited five young and emerging artists to produce artworks in the Bankside neighbourhood to help people reconnect with the world, art and our galleries. These works invite you to play, rest, think and explore our community individually and collectively. Beyond Boundaries promotes wellbeing, a sense of hope and a feeling of renewal.
This project is curatorially led by Tate Young People's Programme.
Beyond Boundaries is a collaboration between Tate Collective and Better Bankside.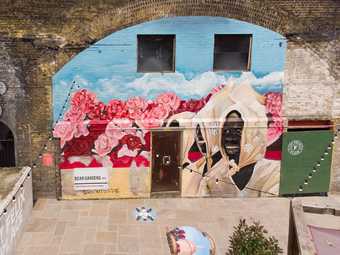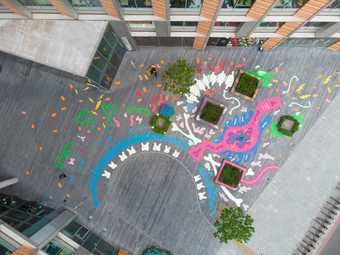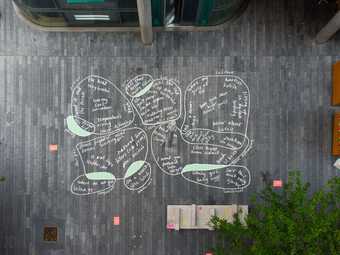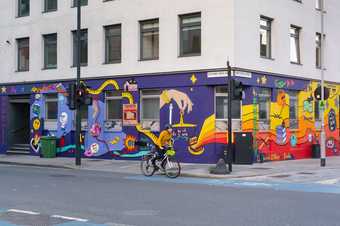 Painted productions have been produced by the artist team Absolutely Studio. Floor artwork produced by FM Conway.
Tate Collective is supported by Jean and Melanie Salata with additional support from Garfield Weston Foundation, The Rothschild Foundation, and Tate Patrons.