Unleash your inner rebel! Be inspired by rule-bending artists from Tate's collection – Richard Bell, Black Audio Film Collective to Siah Armajani – and help us make a giant activist banner, representing all the causes we care about.
What change would you like to see in the world? Who and what do you want to help, save, love? You tell us! You'll lead the way and make your mark by creating bold slogans and vibrant images using fabric scraps and colourful tape. You can cut, stick and embellish to bring your creations to life  - the whole family can join in and it'll be hung up for all to see.
Remember, we want your artwork to be big, beautiful, and bright so that your eye-catching banner stands out and inspires all who see it.
And in case your little ones need a break from the excitement, we'll have special activities for under-fives, so they can enjoy sensory play, books and imaginative role-play.
We can't wait to see what you come up with!
This Make Studio is running alongside Richard Bell's Embassy, an installation hosting public conversations around activism and imagining better futures.
The Week Junior Poster Competition
As part the Empower activities, The Week Junior magazine asked children to design a poster for a cause they care about. 
We are excited to announce that the winner of this competition is Freya aged 10 and the four runners-up are Robin age 7, Aurélien age 11, Isabella age 9 and Freja age 9.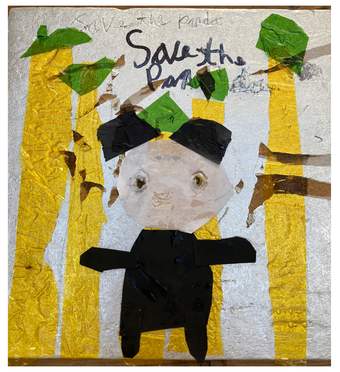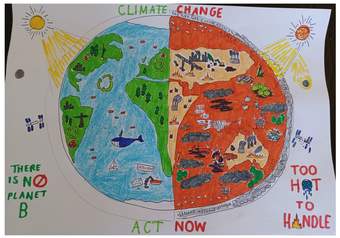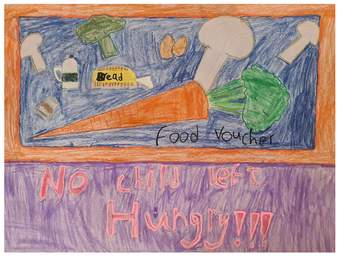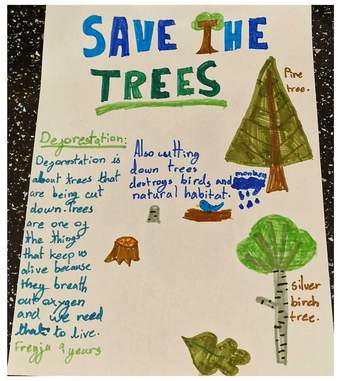 The judges were really impressed by Freya's idea for the poster and would like to thank everyone who entered the competition. The standard of posters was excellent, with so many great causes highlighted, and selecting a winner was tricky.
"This was such a clever design! Not only does it show the issue really well, but by reusing the old sweet wrappers it underlines its message. Fantastic."

Vanessa Harriss, The Week Junior Editor
''We were blown away by the passion and creativity poured into each poster by the brilliant activist artists who entered the competition. Every one of them was expressive and unique. Some made us laugh, some made us cry and all of them made us take notice of the things which mean so much to you. We chose Freya's entry as we love the catchy slogan and the contrast between the natural flowers and plastic sweet wrappers to create a collage effect.''  

Molly Molloy, Tate's Senior Learning Curator: Early Years and Families