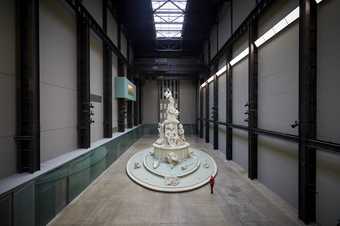 Confirmed until 2025, this 11-year partnership is the longest initial commitment from a corporate partner in Tate's history. The partnership is founded upon Tate and Hyundai Motor's shared commitment to world-wide innovation. To mark the start of the partnership, Hyundai supported a major acquisition for Tate's collection, of nine key works by the renowned South Korean artist Nam June Paik, dramatically improving the museum's holdings of art from Asia.
From 2015 Hyundai's support has allowed Tate Modern to realise the Hyundai Commission, a series of site-specific installations by contemporary artists in the iconic Turbine Hall. Artists who have created works in response to the unique context of the Turbine Hall to date are:
The Hyundai Commission series has garnered huge praise and public reaction through interaction and dialogue. In this time the partnership has gone from strength to strength; growing deeper and gaining global traction. Over the past five years, audiences in excess of 11.5 million have experienced the globally renowned Commission.
In 2019, Hyundai and Tate's partnership evolved through the creation of the Hyundai Tate Research Centre: Transnational. This major new research initiative will establish yet further partnerships between Tate and artists, curators, scholars and organisations on a global scale.
The partnership expands Tate's commitment to developing its collections and programmes beyond Western Europe and North America by exploring multiple art histories from different parts of the world. Hyundai's support will allow exchanges of ideas, dialogues, and debates across the world and promote new ideas of interpreting and presenting art through the framework of 'transnational'.