APRIL BROWN, ASSISTANT CURATOR: YOUNG PEOPLE'S PROGRAMMES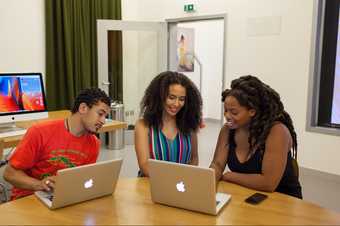 What does your job involve?
I provide curatorial, administrative, financial, logistical and operational assistance to the Young People's Programme team. I work across Tate Britain and Tate Modern, supporting the delivery of programmes for people aged 15 – 25 years.
What qualifications, knowledge, skills, experience or interests do you need for your career?
You don't need any formal qualifications, but you must have a passion for and interest in supporting and working with young people. You should be committed to engaging diverse audiences and making museums and galleries more accessible.
Good facilitation skills are important. These encourage the sharing of ideas and collaborative work between young people. My job involves planning and managing small – large scale events. So any experience in event production is really valuable.
Office based skills dealing with finance and admin are a huge part of the job. So you must be able to juggle these duties within a busy office environment, alongside meetings onsite and offsite. You have to be able to demonstrate strong interpersonal skills. This shows an ability to make good internal and external working relationships.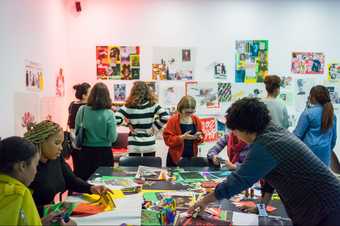 What attracted you to this job at Tate?
I used to be part of the Tate Collective Producers. So I wanted to contribute to the success of the Young People's Programmes team within Tate's Learning department. My passion for arts and social change developed over the course of my BA and MA studies. I firmly believe in the transformational power of the arts in the lives of young people. Especially those who are disengaged or marginalised.
My involvement in art stems from a youth theatre outreach programme which I joined as a teenager. It changed my life and gave me an incentive to pursue a career in youth arts. More recently this has expanded into arts management. I especially enjoy mentoring and supporting young people to realise their potential. I was also inspired by the Young People's Programmes team's ability to empower young people. It allows them to make decisions and have an influence through a peer-led approach. Through this role, I wanted to develop my expertise in facilitating, engaging with diverse audiences, groups of people and partners. I also wanted to grow my experience in events programming, project management and production.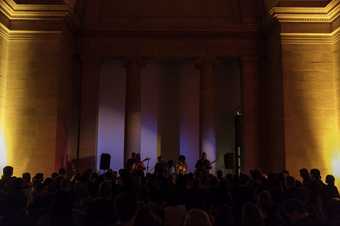 Describe a typical working day
My schedule varies. I spend most of my time in the office checking and responding to emails, programme planning, editing documents, doing administration and financial tasks. I also attend planning and delivery meetings. Typically these are about upcoming programmes and projects. I might spend a few hours coordinating, planning and facilitating sessions with our Tate Collective Producers. This is the core group of local young people who shape the programme. Occasionally I work evenings and weekends. This could be facilitating a Tate Collective session or delivering an event such as Late at Tate Britain.
What are the most rewarding and most difficult things about your job?
The most rewarding part of my job is definitely working with our Tate Collective Producers and young audiences. They are so important to the work that I do and are the driving force that motivates me. There is nothing more fulfilling than hearing from and witnessing young people who have been positively affected by our efforts.
The most difficult part for me is probably the amount of emails, meetings, projects and tasks that I have to juggle. To keep all of the plates spinning is quite an achievement! I am also committed to making constructive change within the sector. This is through facilitation, consultation and projects/practices exploring diversity, inclusion and communities. It's both challenging and rewarding work trying to make cultural organisations and institutions more accessible.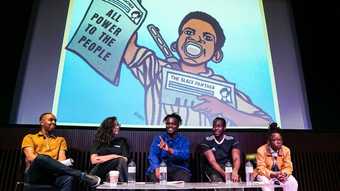 What advice would you give to someone interested in a career in learning?
You should be invested in and passionate about working with young people and community engagement. Understanding the importance of public art reaching wider, more diverse audiences is essential. You should have an open mind and the willingness to curate collaboratively and innovatively.
Elizabeth Howell, Assistant Learning Curator: Young People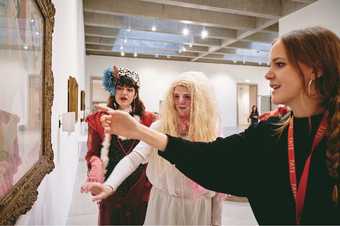 What does your job involve?
I assist the curating, planning and delivery of a learning programme in St Ives, aimed at 15-25 year olds. This could include anything from hands-on creative workshops in the gallery, partnership projects and video and digital projects.
Each year, I design and lead 15-20 sessions for our Young People's group - Tate Collective Producers. Sessions focus on producing artistic content which is then presented at event days and festivals. I support the interpretation of collections, themes and exhibitions and mentor the group from beginning to end.
I also build partnerships with local schools and youth groups. This involves supporting the curation and coordination of new and interesting arts projects both in and out of the gallery.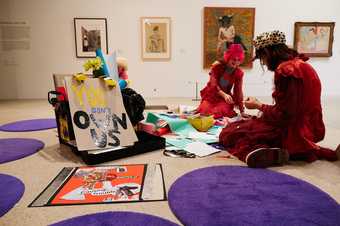 What qualifications, knowledge, skills, experience or interests do you need in your career?
An interest in working with people is key. I would also say experience using materials and designing time-based sessions and events. It's about being able to create an environment, event or workshop that will hold peoples attention and inspire them ... whether it's for 15 minutes or four hours.
Having experience working on events, or helping out with local art clubs for kids would be beneficial. I don't think a university degree is necessary but a passion for art is a must. Good organisational and computer skills help too, as there are more risk assessments, planning spreadsheets and meetings than you might think.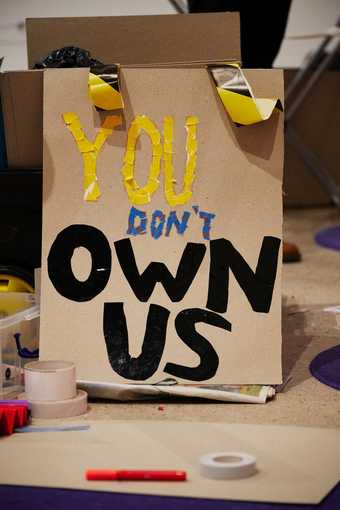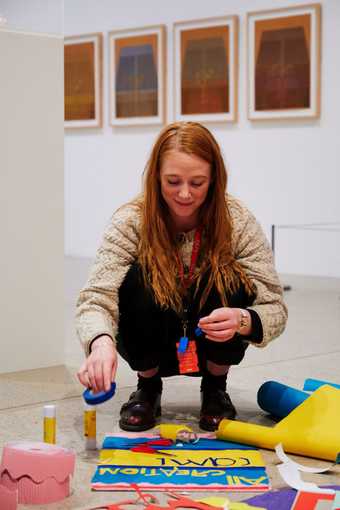 What had your career path been?
I have a degree in Design for Performance, Theatre and Events and postgraduate training and experience in designing and leading projects in social contexts. My degree was varied and ranged from formal set design to designing and making resources for participatory projects. After university I spent five years working freelance for arts festivals, organisations, institutions and councils. I often had two or three jobs on the go at any one time.
A key aspect of my journey has been being open to moving location for work. Moving location, either temporarily or longer, meant I took opportunities where they came up and chased after key projects I knew would take my career to the next level (wherever they were). I have lived and worked in London, Brighton, Birmingham, Suffolk, Bristol and my last move was to Cornwall almost three years ago.
I gained experience through assisting other artists and volunteering and being open to new experiences, whether they seem relevant or not. If you're too rigid with your outlook gaining experience in the arts can be difficult. I enjoy and have experience in both performance and visual arts. I was able to apply for opportunities in both areas, which was really beneficial and totally relevant to my job now where live events is a big part.
What attracted you to this job?
The opportunity to support and input into the development of arts programmes where young people and the community are at the heart. Tate is a nationally recognised institution which was appealing. I was really interested to see how my predominantly city based experience would translate to a rural and coastal setting.
Briefly describe a typical working day
There is no typical working day for me, which is a big part of why I enjoy my job. As we are a very small team in St Ives, I work on every aspect of bringing the programme to life.
When I'm in the office I will check emails. These could be from artists, schools and youth partners or colleagues and young people. I have planning meetings with my manager and can often be seen scrolling through websites sourcing fabric, string, objects and lights for our next event.
I spend time at my desk and in the galleries exploring our current exhibition, researching and pulling out themes, motifs and elements that are particularly current or relevant. I also do all associated paperwork, like risk assessments and event plans.
I work a lot of Saturdays and my weekend days are totally different. I wear a radio, lead and facilitate arts, production, performance workshops with young people and work with my colleagues onsite to welcome groups into the gallery for the day.
What was the biggest surprise about your role?
How creative and varied the role is. Moving from freelance into working as part of an institution was something I had to think about. I enjoyed the flexible, creative and fast-paced way I was able to work as a freelancer. I've found this is totally mirrored in my role. Each exhibition is like another fresh project to interpret. I have multiple projects and programmes on the go at any one time- which is very reminiscent of my freelance days.
What are the most rewarding and most difficult things about your job?
I really am pleased I get to work with partnership groups and diverse young people. I'm passionate about bringing arts to the widest audience. I find it so rewarding to support the designing and delivering of projects for young people who may not have been to Tate before. There is no better feeling than when you know you have reached a young person and changed their mind about an institution, about art or about themselves.
The most difficult thing can be juggling multiple projects at once ... but I do love the variety. I also get nervous before each session or event as I worry no one will come. It's like having a party every week and hoping your friends will turn up.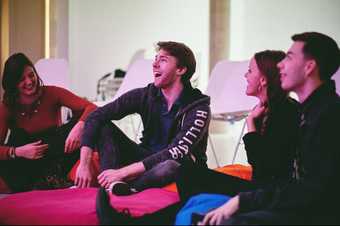 What advice would you give to someone interested in a career in learning?
Get stuck in. Volunteer, assist where possible and get experience of working with all sorts of people. People skills are so important. I gained confidence through working across all arts: performance, theatre, galleries and charities. I was a children's party entertainer for a bit, an illustrator for an arts festival working out of a disused shopping centre and I sang songs from Frozen on repeat in an old church for pre-school children. All of these experiences help you grow as a person and support your understanding of people and creativity.
In a gallery learning job, I believe it's about providing the creative tools and opportunities so people can go and express themselves, interpret exhibitions and take part in projects their way.
It's the most rewarding job.