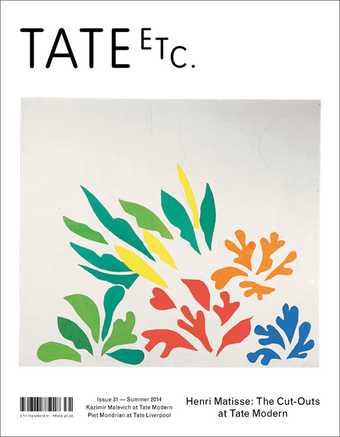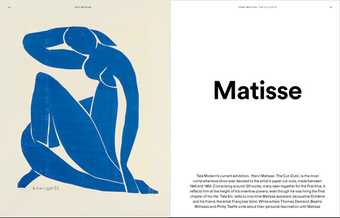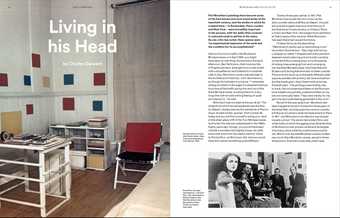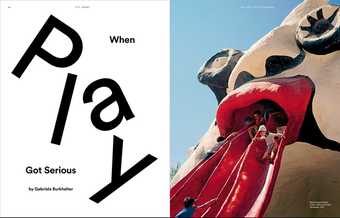 Contents
Henri Matisse: The Cut-Outs II
Henri Matisse: The Cut-Outs III
Kazimir Malevich II
In the Studio: Lee Ufan
Etc. Essay: Art and the Playground
Microtate: Chris Killip, Scott Myles, Caroline Corbeau-Parsons and Lydia Gifford
Behind the Curtain: In the archive
Editor's note
This issue celebrates two giants of modernism exhibiting at Tate Modern this season - Henri Matisse and Kazimir Malevich, who each in his own way was intent on radical invention until the last days of their lives. With Matisse, it was his paper cut-outs that reflected an extraordinary new chapter in his final decade, witnessed not only (somewhat jealously) by his friend Picasso, but also by two of our contributors - Françoise Gilot (fellow artist and Picasso's one-time partner) and Jacqueline Duhême, who at the time was a twenty-year-old assistant in Matisse's studio. They both describe in captivating detail how Matisse would carve pure colour with pieces of paper painted with gouache to produce astonishing new works armed with only a pair of scissors.
You can get a fabulous insight into this process via the wonderful colour photographs of how Matisse lived 'inside' his work (as Duhême describes it), with the cut-outs placed all over the walls of his various studios. Many of these works are in the exhibition at Tate Modern, including The Snail's 'companion piece' Memory of Oceania 1952-3, brought together for the first time since they were in their creator's studio.
You will be able to compare and contrast Matisse's journey in colour with the works of Kazimir Malevich - a truly revolutionary Russian artist, who as well as being a stylistic innovator, was also obsessed by man's destiny to explore the world beyond our own, as Aleksandra Shatskikh reveals. He was undoubtedly a man ahead of his time, and his most famous work, Black Square 1915, continues to intrigue us almost 100 years after it was made. We mark his legacy here with a worldwide selection of artists' voices, from India to Iran, from Russia to Poland, who remain inspired by many different aspects of Malevich's œuvre, from the Suprematist abstractions to his late, great figurative works.
As well as our pages in Tate Etc., don't forget that you can find extra articles, images and films about art, artists, Tate exhibitions and studio visits, plus insights into recent acquisitions, on our award-winning iPad app.
Simon Grant and Bice Curiger