Teresa Hubbard / Alexander Birchler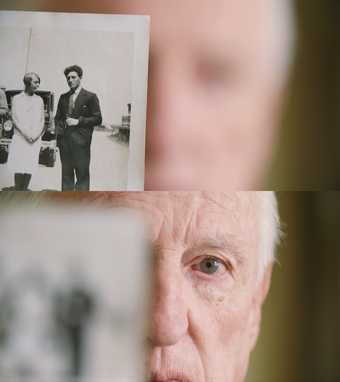 In the Swiss Pavilion at the Venice Biennale, we are presenting a double-sided film installation titled Flora based on our discoveries about the largely unknown American artist Flora Mayo. Giacometti met Mayo in 1925 while they were young art students attending the Académie de la Grande Chaumière in Paris. They became lovers. It was an intense relationship. Flora interweaves documentary and fictional material in an approach to reconstruct and re-imagine her life.
The man holding the photograph is Flora's only surviving child, David Mayo. He lives in California. In David's garage, in an old trunk, we discovered never-before-seen or published photographs of Giacometti with David's mother. Flora didn't talk much about her past with her son. David didn't know about Giacometti – he recognised his mother in the photographs, but didn't know who the man with the curly, 'funny' hair was.
Teresa Hubbard / Alexander Birchler live and work in Austin, Texas and Berlin. Women of Venice: Carol Bove and Teresa Hubbard / Alexander Birchler is at the Pavilion of Switzerland at this year's Venice Biennale, 13 May – 26 November.
Jac Leirner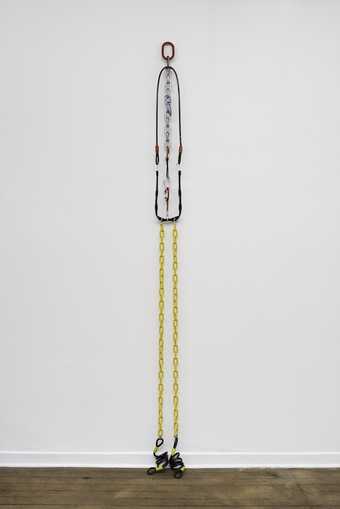 My work is the result of endless layers and paradoxes, and Giacometti's work has a lot to do with my experience. Although I believe my work reflects Giacometti's endless layers, For Him was also about size and proportion: a very small head at the top of a long body that is full of waves and knots, much in the same way that our organs are.
Jac Leirner is an artist who lives and works in São Paulo. Her exhibition Jac Leirner is at The Fruitmarket Gallery, Edinburgh, 1 July – 22 October.