Editor's Note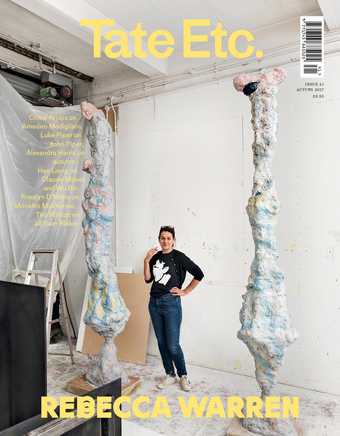 'When I travel through my room, I rarely follow a straight line: I go from my table towards a picture hanging in a corner; from there I set out obliquely towards the door; but ... if I happen to meet my armchair en route, I don't think twice about it, and settle down in it without further ado.' So wrote Xavier de Maistre in his novel Voyage Around My Room, published in 1794. The book takes the reader on a lucid, humorous and sometimes dreamlike tour of the ordinary things in his bedroom. An aristocratic soldier from Savoy, de Maistre wrote Voyage Around My Room as a parody of the grand travel narrative and thought little of it himself, yet its celebration of the powers of imagination influenced generations of writers, from DH Lawrence to Jorge Luis Borges.
We don't necessarily need ot travel far to think big. Leonardo da Vinci advised aspiring artists to look at a dirty wall or 'streaked stones' in order to assist with their invention: 'Out of this confused mass of objects, the mind will be furnished with an abundance of designs and subjects perfectly new.'
Modigliani found that Paris offered much that he needed. Here, along with his painting, he would embark on countless passionate affairs, including a relationship with English poet Beatrice Hastings, as Chloe Aridjis explores. Rebecca Warren talks about how multifarious influences – from Robert Crumb cartoons to disco music – find their way into her studio, a place that she describes as a 'crazy shrine' where everything 'coagulates into certain kinds of realities'.
In the case of the Egyptian artist Inji Efflatoun, she reacted to her immediate surroundings to escape what she called her 'semi-feudal and bourgeois' upbringing in 1930s Cairo to become a feminist, activist and member of the Egyptian surrealist group Art and Liberty. Her inspiration? The daily struggle of the Egyptian working class that she witnessed on her doorstep.
For some artists, the impetus can be simply what they feel themselves to be. Such was the case was Khadija Saye, the promising young artist who died in the Grenfell Tower fire in west London. Saye described her photographic self-portrait series Dwelling: In This Space We Breathe, partly inspired by traditional Gambian spiritual practices, as focusing on 'spirituality that transcends specific religions'. Hers was a universal message borne out of personal experience – and this universality gleaned from things close to us is a sentiment that would have undoubtedly motivated de Maistre too.