Editor's Note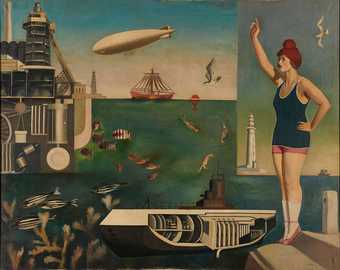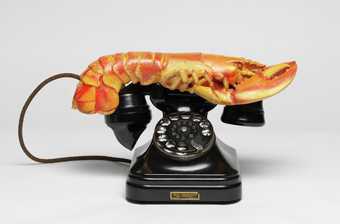 Salvador Dalí's Lobster Telephone 1938 is an iconic surrealist object, now almost shorthand for the movement's technique of combining items to create something playful yet menacing, familiar but unsettling – in other words, surreal. However, at Tate Modern's exhibition Surrealism Beyond Borders, opening in April, Dalí's telephone is just a starting point for a retelling of the art movement. As art historian Dawn Ades writes, surrealism is one of the 20th century's most complex and far-reaching art revolutions, moving beyond Paris and the West (and a host of recognisable names) to encompass the whole world. One of the two Tate Etc. covers we've produced to celebrate this exhibition features the Japanese artist Koga Harue's majestic painting Umi (The Sea) 1929, an artwork emblematic of this new story of surrealism.
The idea of movement runs like a thread through many of the articles in this issue. Photographer Liz Johnson Artur talks about her powerful photographs, which record the Black Lives Matter marches in London in 2020 for the 'test of time', and artist Hew Locke discusses migration and the complexities of 'Britishness' in the build-up to his major new sculptural commission for Tate Britain's Duveen Galleries. In her regular column, Jennifer Higgie interrogates our tendency to categorise art into 'movements', and a dancer who will be performing Trisha Brown's dance piece Set and Reset at Tate Modern later this year speaks to us about 'playing with momentum' and what it's like to feel like you're flying. Movement can be virtual as well as physical: in a Q&A, artist Danielle Dean discusses the geographically dislocated network of global labour in her Art Now project about two different Amazons.
Movement is also at the heart of a major new collection display opening at Tate Liverpool in February. Taking Liverpool's historical status as a port as its starting point, the display will explore how the city has been shaped by the transatlantic slave trade, the movement of goods and people, the connections that have been formed across continents, and its diverse communities. Reflecting on the activity of artists and activists, workers and protestors, waves and tides, four artists describe what this city means to them.

Elsewhere in these pages, you'll find a new short story by novelist A.K.Blakemore, Pulitzer Prize-winning writer Hisham Matar on the messages he both sees and hears in a painting by Ibrahim El-Salahi, and a new perspective on the lives of George Stubbs's haymakers by Nathalie Olah. We also revisit one of Tate's most popular works of installation art – captured mid-explosion.

We hope you enjoy it.
Tate Etc.

This issue is dedicated to Achim Borchardt- Hume, Director of Exhibitions and Programmes, Tate Modern, who sadly passed away in November 2021.