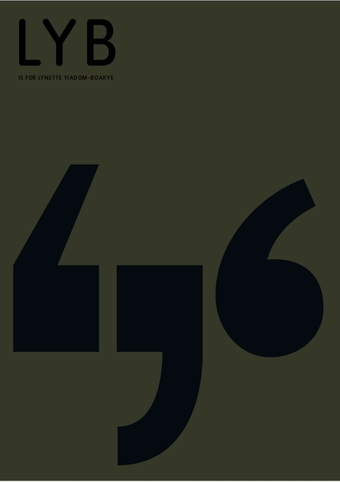 Music plays an important part in Yiadom-Boakye's practice. She has described how the music she listens to has impacted her paintings.
This activity invites your students to explore their ideas and record their experiences using music and lyrics to get to know the paintings

What is it?
This is a resource for you and your students to explore the work of artist Lynette Yiadom-Boakye in the classroom or home.
There is a combination of individual, pair work and group discussion. The activities are suitable for primary and secondary students.

Your student's journey
The activity supports your students through the process of guided looking, drafting ideas in response to the paintings using existing or newly created lyrics, independent looking, and making new creative responses using a range of materials and techniques to share their ideas, experiences, and imagination.
Who Made it?
In this activity artist Jessie Mclaughlin invites us to join them in an internal dialogue with Lynette Yiadom-Boakye's paintings.
Jessie shares the music and lyrics that come to their mind and invites us to do the same and share our ideas with our peers and the paintings.
Invite your students to explore Lynette Yiadom-Boakye's paintings alongside artist Jessie Mclaughin's words, connections and interests.

How do I use it?
Use your expertise to adapt the activity to suit the needs of your students, and to expand the ideas within it in ways most relevant to your teaching.
Share with your students that this activity was written by an artist called Jessie McLaughlin. Jessie is talking directly to your students in the resource, sharing their response to spending time with Lynette Yiadom-Boakye's paintings.
You could:

1. Explore with your students a selection of paintings by Lynette Yiadom-Boakye.
2. Read the activity (on your own and then all together), you can print it or project it in the classroom.
3. Listen to Sylvester's 'Blackbird' together in the classroom.
4. Listen to the playlist curated by the artist - select some tracks to play in the classroom whilst looking at the paintings with your students.
5. You could expand the invitation to recall and create new lyrics connected to the paintings into a creative writing session in the classroom.