11 rooms in Materials and Objects
These sculptures bring together traditional crafts and modernist architectural forms, reflecting on how materials can divide and articulate space
Leonor Antunes uses materials associated with artisanal traditions, such as leather, rope, brass and wood, which she combines into installations with an architectural presence. She turns linear or flat threads, rods and slats into three-dimensional grids and panels. These are then suspended from the ceiling, often from structures that provide a horizontal hanging framework.
Her works frequently reference the legacy of early 20th-century modernism, particularly through the work of women practitioners whose contributions have long been overlooked. These include Anni Albers (1899–1994), Lina Bo Bardi (1914–1992) and Lygia Clark (1920–1988), among others. The sources for works in this display are Portuguese architect Nuno Teotónio Pereira (1922–2016) and Bauhaus-trained German textile designer Lena Meyer-Bergner (1906–1981).
assembled, moved, re-arranged and scrapped continuously I – mesh is made of two separate works, which the artist later combined into a new single installation. As the title implies, elements of Antunes's works can be re-configured and brought together differently each time they are displayed. This allows us to reflect on the changeable nature of her sculptures and the materials used to build them.
Similarly, Antunes has assembled discrepancies with T.P. (II) – random intersections #29 and #31 – Lena #8.1 by bringing together components made at different times. The sculpture is laid out in a way that directly responds to the room's architecture, exploring how objects and soft surfaces can shape the spaces we inhabit.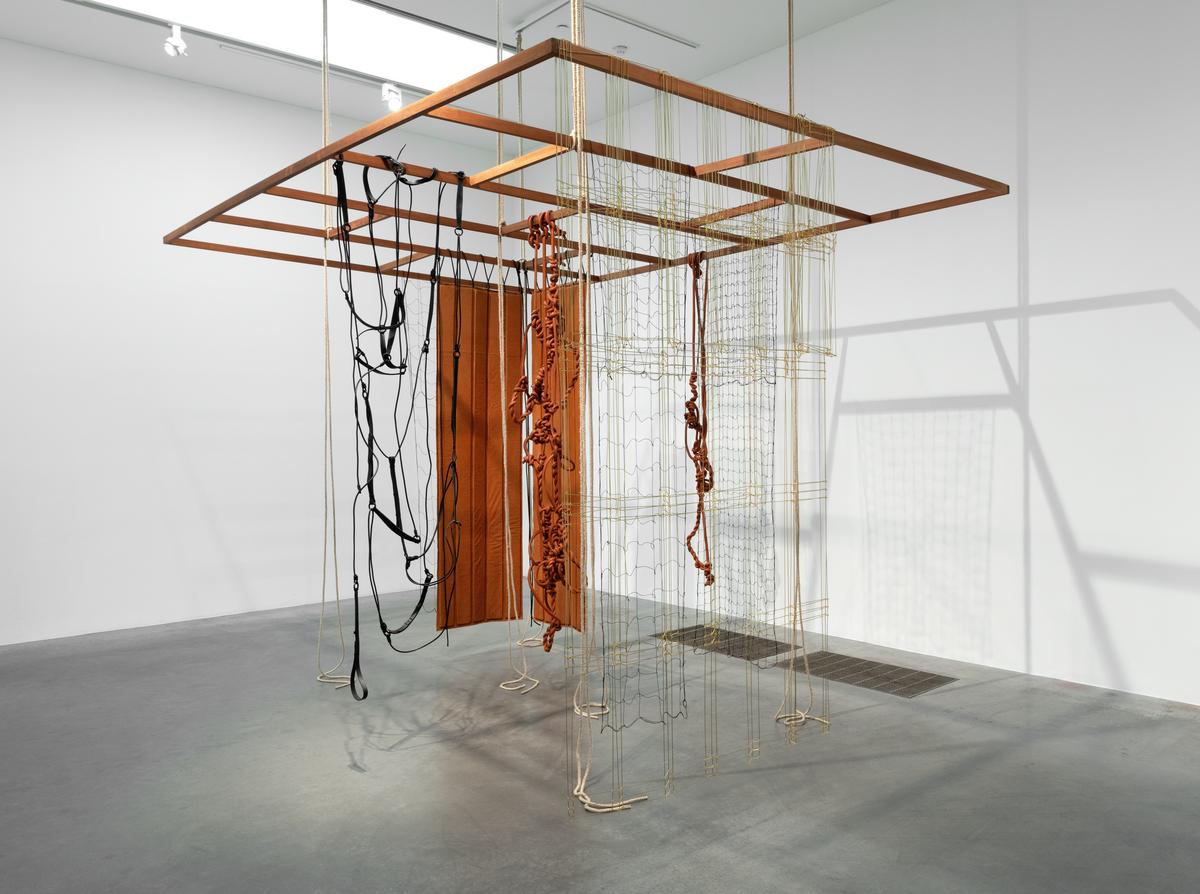 Leonor Antunes

,

discrepancies with T.P. (II) – random intersections #29 – Lena #8.1

2012–23
1/2
artworks in Leonor Antunes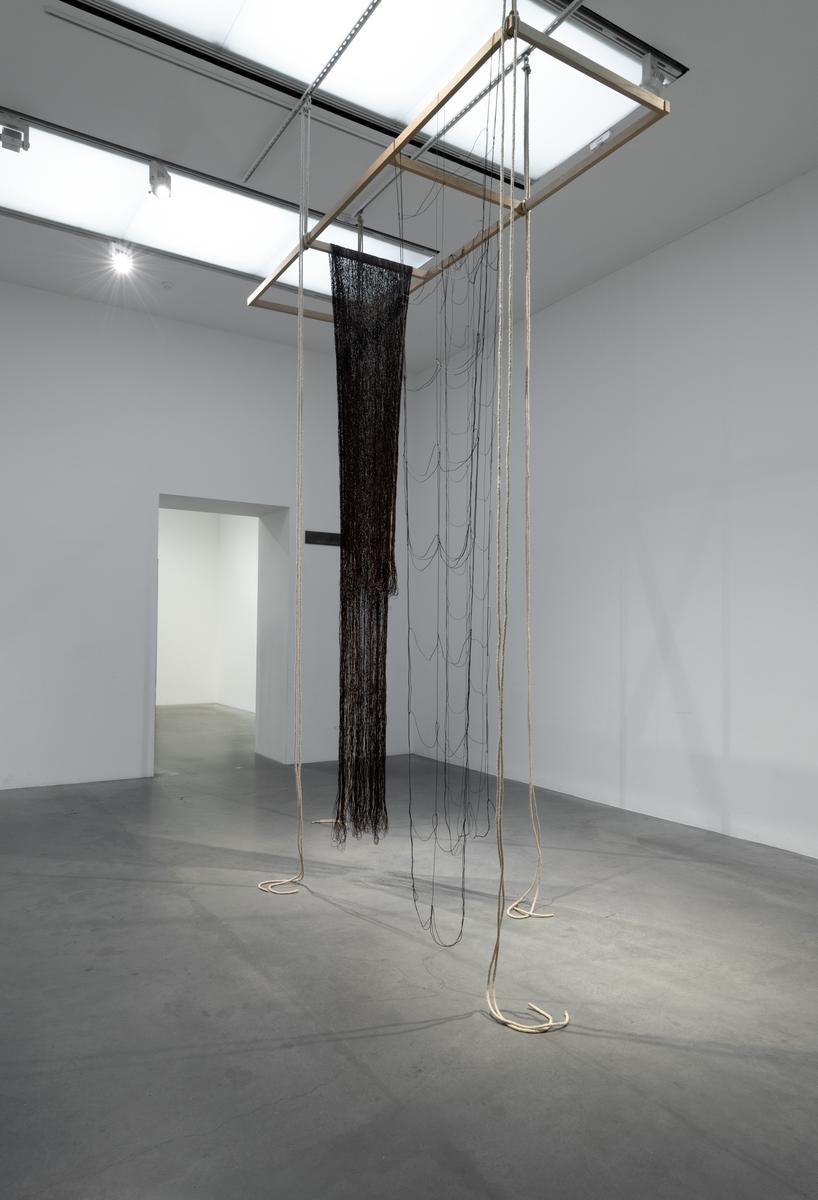 Leonor Antunes

,

assembled, moved, re-arranged and scrapped continuously I – mesh

2013–6
2/2
artworks in Leonor Antunes
Art in this room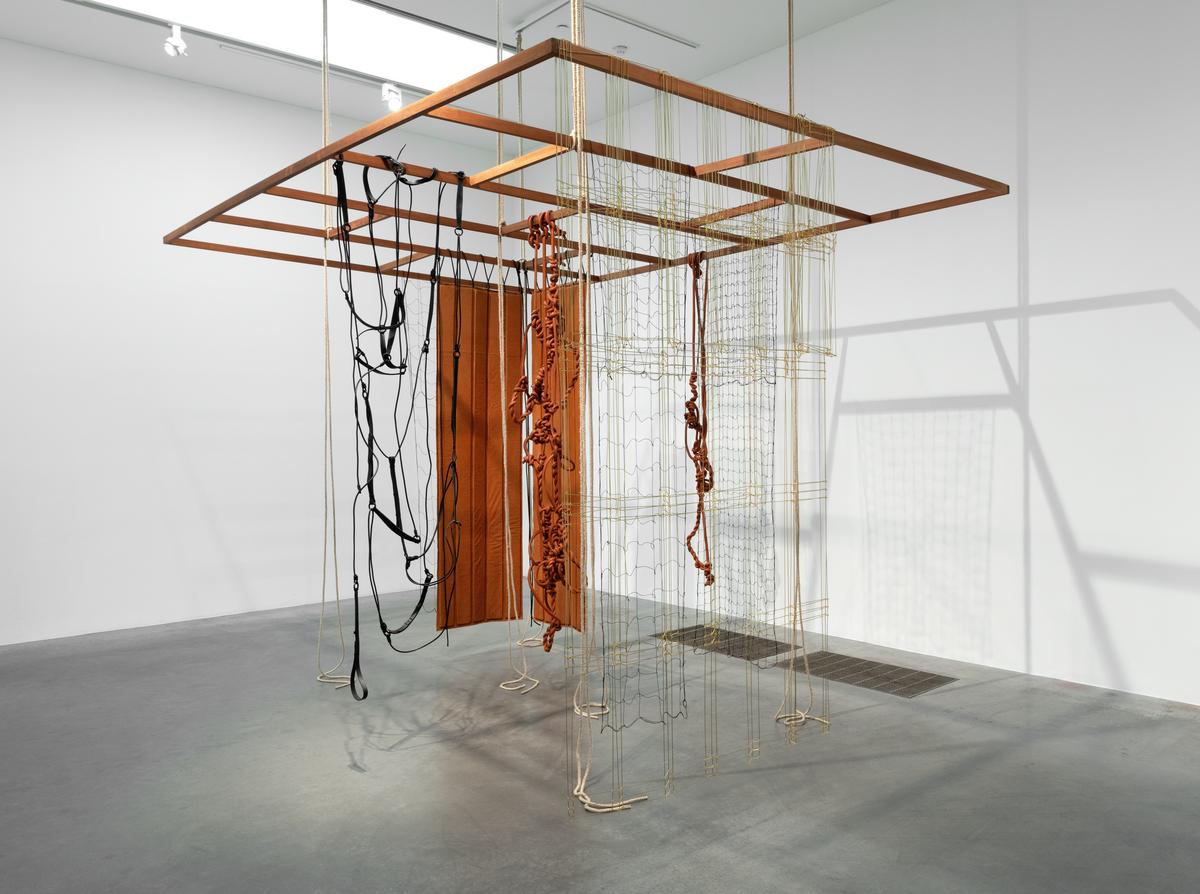 Leonor Antunes
discrepancies with T.P. (II) – random intersections #29 – Lena #8.1
2012–23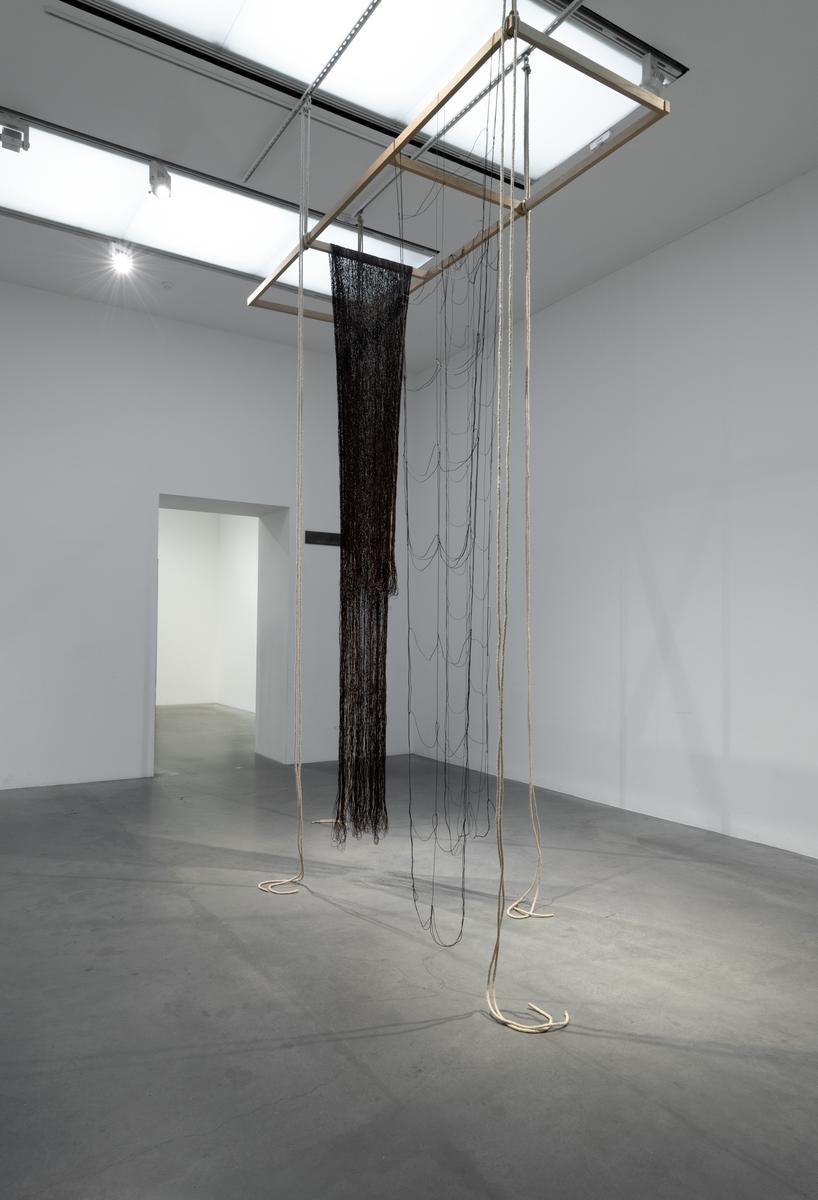 Leonor Antunes
assembled, moved, re-arranged and scrapped continuously I – mesh
2013–6