Tate is a family of free art galleries with a range of artworks on display. This includes paintings, sculpture, drawing and photography. We aim to provide a welcoming and safe space for social care, and encourage people to play and learn about themselves through art. Like social work, we believe art helps us explore different feelings and viewpoints, and connect with others.
Visiting new spaces can be valuable for young people and adults. We believe that galleries and museums can encourage a new dynamic between social workers and their clients. Exploring the galleries can strengthen relationships and be an opportunity to discover the space, art and stories within the art, together.
For some people, stepping over the threshold of a museum or gallery may seem a daunting prospect. We have worked with sound artist Hannah Kemp-Welch and animator Jenny Jokela to share some thoughts, which we hope will make you feel welcome:
Narrated by Khalil Madovi.
Resources
These activities are designed to be used in museums and galleries by social care professionals and their clients. Each proposes a simple task and only requires a pen and paper. They can be adapted to suit different ages and needs.

Download and print ahead of the visit.
Life Markers
Social care professionals are often a rare witness to the personal achievement and growth of their clients. There may have been a significant event in their journey such as completing a course, practicing a new behavior or facing a fear. Sometimes, these achievements happen over time. This activity proposes a way to mark progress, and celebrate a success of any scale.
Groundings
Social care relationships offers clients consistency which provides a safe space. This might be the people meeting that is the constant, or a structure for the meeting that you follow. We may have personal objects or rituals that ground us such as a clothing style or a morning routine. This activity looks at constants in our lives and things we draw on for security. It invites you to use artworks to examine ideas such as identity and belonging.
Transitions
This resource addresses uncertainty, acknowledging that things are rarely black and white. Social care professionals often support their clients to navigate complex middle ground or face change. This is a topic present in many artworks – you could find a work in the gallery that explores tension between two opposites. In this activity, you are invited to enact a journey and consider skills that could help along the way.
We recommend you download a gallery map to use alongside this resource. Download a map for Tate Britain [851.17 Kb] or Tate Modern [1.57 Mb]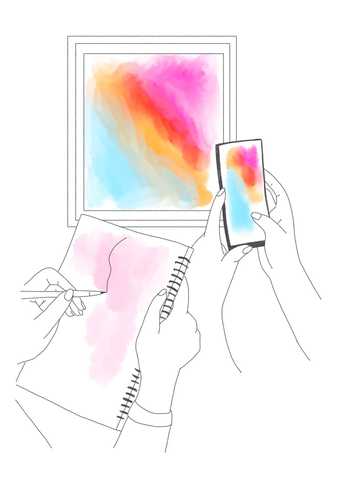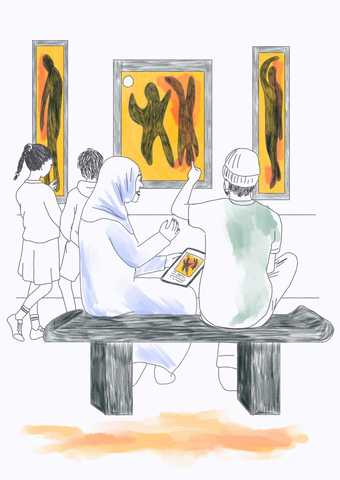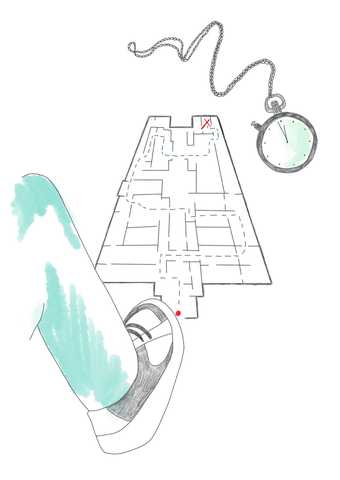 Activities by Hannah Kemp-Welch, and illustrations by Jenny Jokela.
Plan your visit