When Tate first opened its doors to the public in 1897 it had just one site, displaying a small collection of British artworks. Today we have four major sites and the national collection of British art from 1500 to the present day and international modern and contemporary art, which includes nearly 70,000 artworks.
Henry Tate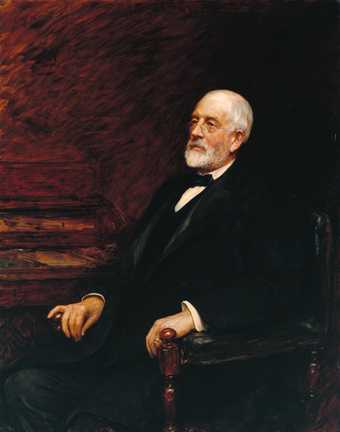 In 1889 Henry Tate, an industrialist who had made his fortune as a sugar refiner, offered his collection of British nineteenth-century art to the nation and provided funding for the first Tate Gallery.
Tate was a great patron of Pre-Raphaelite artists and his bequest of 65 paintings to the National Gallery included John Everett Millais' Ophelia 1851–2 and J.W.Waterhouse's The Lady of Shalott 1888. The bequest was turned down by the trustees because there was not enough space in the gallery.
A campaign was begun to create a new gallery dedicated to British art. With the help of an £80,000 donation from Tate himself, the gallery at Millbank, now known as Tate Britain, was built and opened in 1897. Tate's original bequest of works, together with works from the National Gallery, formed the founding collection.

Henry Tate and Slavery
Over the years there has been much debate about Henry Tate's association with slavery. As we reflect on this important question, we have invited the historical researchers at the Centre for the Study of the Legacies of British Slave-ownership at University College London to share their analysis. We have worked with them on a statement regarding what we know about the historical facts and some of the questions which remain unanswered.
Duveen family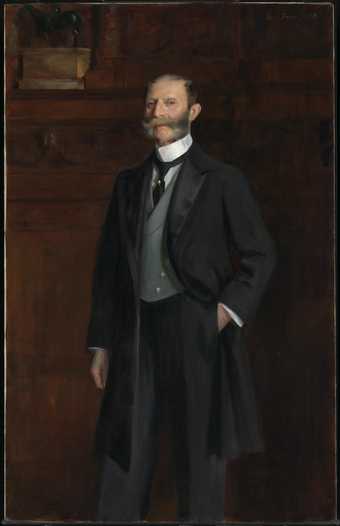 The arts and antiques dealers Sir Joseph Joel Duveen (1843–1908) and his son Lord Joseph Duveen (1869–1939) made significant financial contributions to the original gallery at Millbank. With their support, large extensions were added to the gallery including seven new rooms to display the Turner Bequest in 1910 and the Duveen Sculpture Galleries, the first galleries built specifically for sculpture in England.
Tate Members
Tate Members was founded in 1957 as the Friends of the Tate Gallery to raise money to buy artworks and to support and promote the work of the gallery.

Their fundraising work has made possible the purchase of nearly 400 masterpieces for the gallery, including such notable works as Henry Moore's King and Queen, Henri Matisse's The Snail, and Pablo Picasso's Weeping Woman.