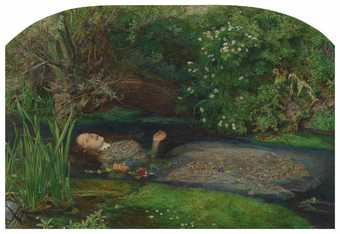 Explore art made in Britain from 1545 to the present day
Entry to the gallery is free – there's no need to book. Booking a ticket is recommended for exhibitions but some tickets may be available at the door. Members enjoy unlimited free entry to exhibitions with no need to book.
Discover some of the oldest and best-loved art in Tate's collection – including work by William Hogarth, Thomas Gainsborough, Gwen John, and the pre-Raphaelites – as well as the most exciting contemporary work by artists such as David Hockney, Chris Ofili, and Claudette Johnson. Enjoy the world's largest collection of paintings by one of Britain's most celebrated artists, J.M.W. Turner, which has been rejoined by Mark Rothko's Seagram murals.
Over the course of this year, we're updating the Tate Britain collection displays. Different galleries will be closed at different times while this takes place. The work will be fully completed in 2023.
Find out what changes we've made to keep you safe.