12 rooms in Media Networks
Overwhelm your senses with Babel, Meireles' 2001 artwork, which explores information overload and failed communication
Cildo Meireles refers to Babel as a 'tower of incomprehension'. Comprising hundreds of radios, each tuned to a different station, the sculpture relates to the biblical story of the Tower of Babel, a tower tall enough to reach the heavens. God was offended by this structure, and caused the builders to speak in different languages. No longer able to understand one another, they became divided and scattered across the earth, and so began all mankind's conflicts.
Babel consists of analogue radios of varying ages, from large valve radios dating from the 1920s, which make up the bottom tiers of the tower, to the smaller mass-produced electronic radios of more recent years, which form its summit. By using radios of decreasing size from the floor to the ceiling, Meireles enhances the sense of the tower's height.
'The quantity and diversity of radios and all the different types of sound objects' that he saw in the bargain shops of New York's Canal Street inspired the Brazilian artist's choice of material.
'Radios are interesting because they are physically similar and at the same time each radio is unique,'
Meireles has commented. Likewise, the noise produced by Babel is constant, but the precise mix of broadcast voices and music is always changing, so that no two experiences of this work are ever the same.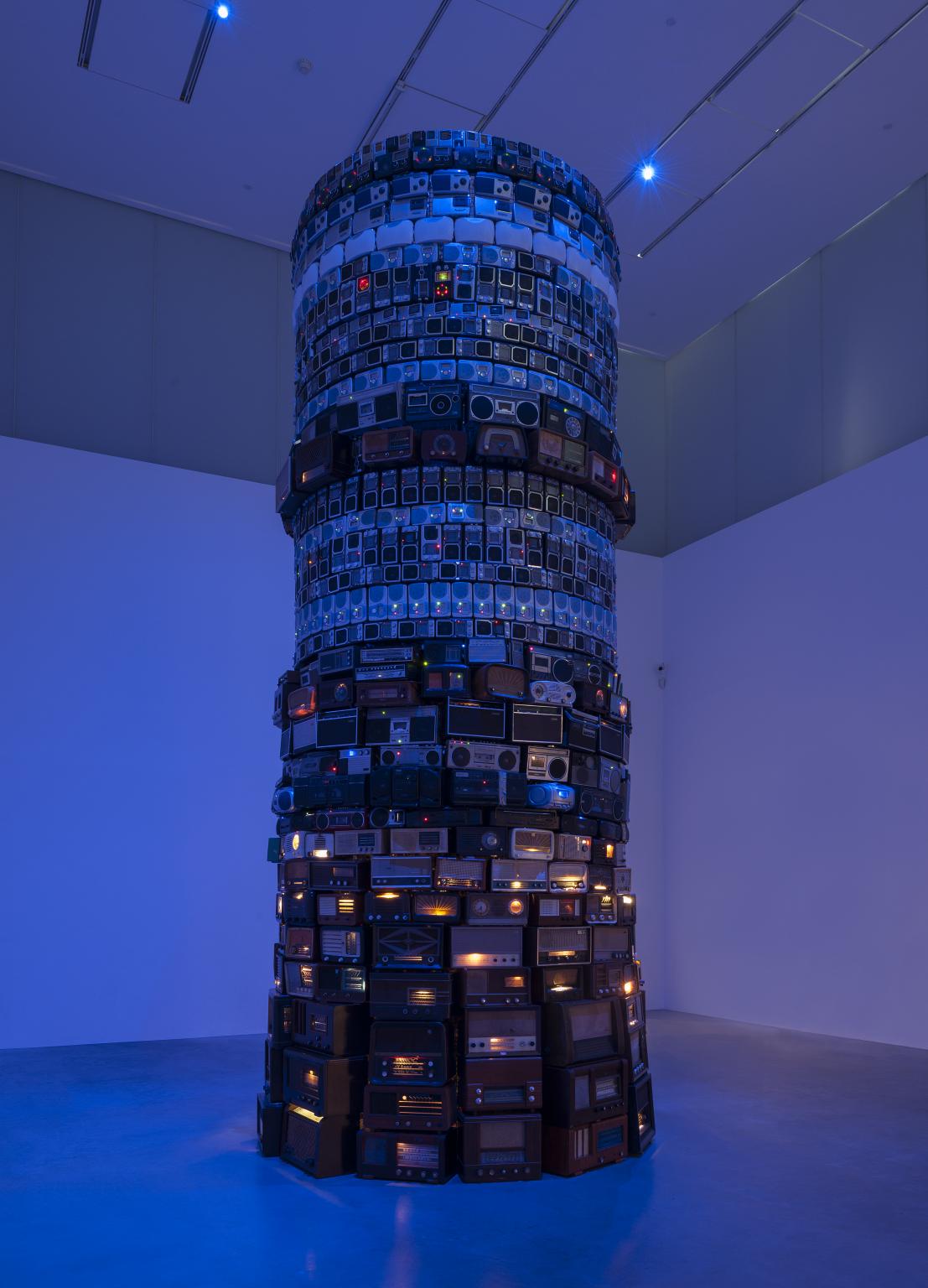 Cildo Meireles

,

Babel

2001

Babel 2001 is a large-scale sculptural installation that takes the form of a circular tower made from hundreds of second-hand analogue radios that the artist has stacked in layers. The radios are tuned to a multitude of different stations and are adjusted to the minimum volume at which they are audible. Nevertheless, they compete with each other and create a cacophony of low, continuous sound, resulting in inaccessible information, voices or music.
1/1
artworks in Cildo Meireles
Art in this room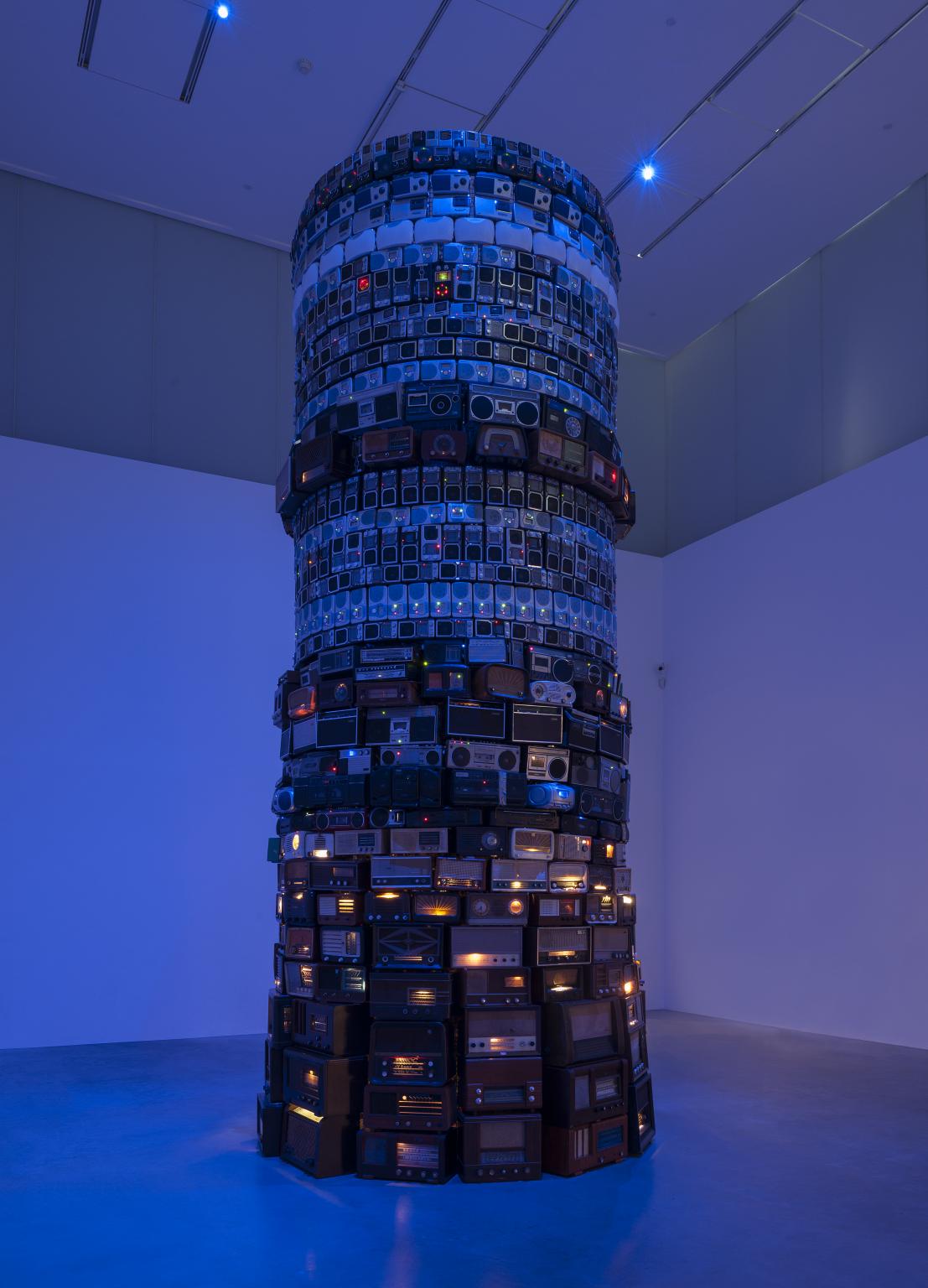 Cildo Meireles
Babel
2001